Buffalo Stampede 2021 is just around the corner. We're excited to see our parents next Tuesday, August 10th to share information about the beginning of school, offer training in power school, and much more. Two sessions are available, 12:30-3:00 and 5:30-8:00.

Just a reminder that all 7th grade students must have a physical prior to the start of school. If you have not scheduled one yet please get it scheduled as soon as possible!





Here is the link to the Minutes of the last Board of Education meeting -
https://5il.co/u42o
Or you will find them by going to Documents on this web page.

Notice of SPED Non-Public Consultation Meeting The Gibbon Public Schools District is required to consult with nonpublic school representatives of parents of children with disabilities parentally-placed in a nonpublic school during the design and development of special education and related services for the children. The purpose of the consultation process is to provide an opportunity for parents and representatives of nonpublic schools to participate in the development of a plan for providing special education services to children with disabilities who attend nonpublic schools and home schools which are within the Gibbon Public Schools District for the 2021-2022 school year. Parents of a home-schooled child or a child attending a nonpublic school who has been or may be identified with a disability and attending a nonpublic school within the boundaries are urged to contact Barb Gentrup, Gibbon Public Schools Special Education Coordinator, to attend a consultation meeting scheduled for 10:00 AM on June 16 at the Gibbon Public Schools High School Office.

NOTICE OF BOARD MEETING The School District of Gibbon In the Counties of Buffalo and Kearney In the State of Nebraska NOTICE IS HEREBY GIVEN that the meeting of the Board of Education of Gibbon, in the counties of Buffalo and Kearney, in the state of Nebraska, will be held on the 14th of June at 7:00 PM at the Gibbon Public School, 1030 Court St. in the distance learning classroom which meeting is open to the public. And agenda for such meeting, kept continuously current is available at the Office of the Superintendent. Brian Kroll, President of the Board

GYMS CLOSED - Both gyms are closed for at least 2 weeks for refinishing. Closed June 7-21.

Congratulations to these students who have excelled in their studies! Here are the Honor Roll students for second semester of the 2020-2021 school year! Way to go, Buffaloes!
http://bit.ly/GHS2ndSemHonorRoll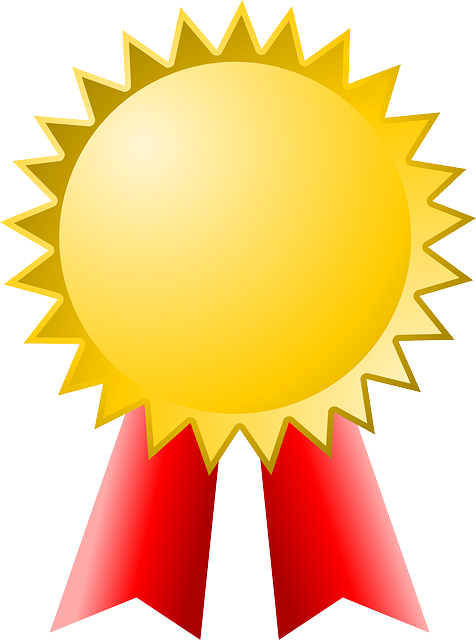 COVID-19 numbers for Tuesday, May 18th, 2021.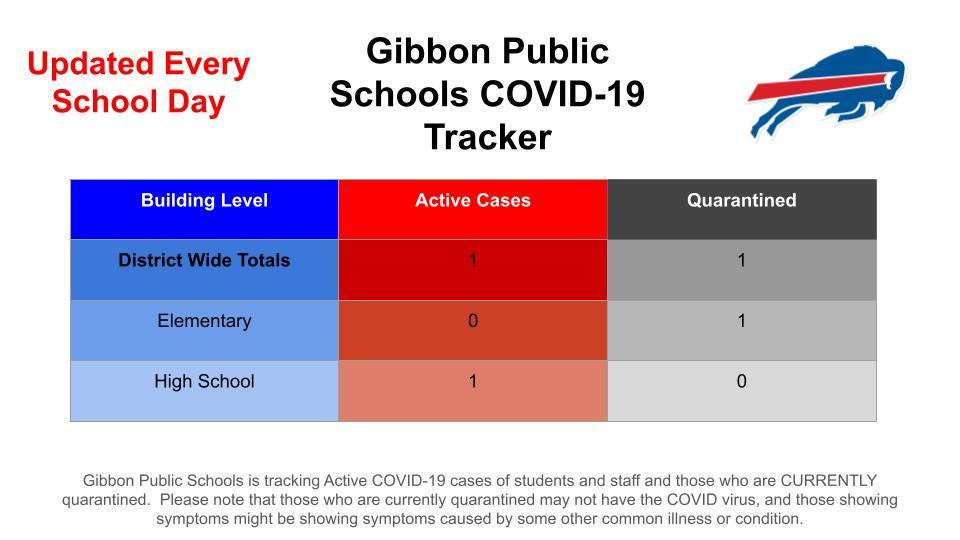 COVID-19 numbers for Monday, May 17th, 2021.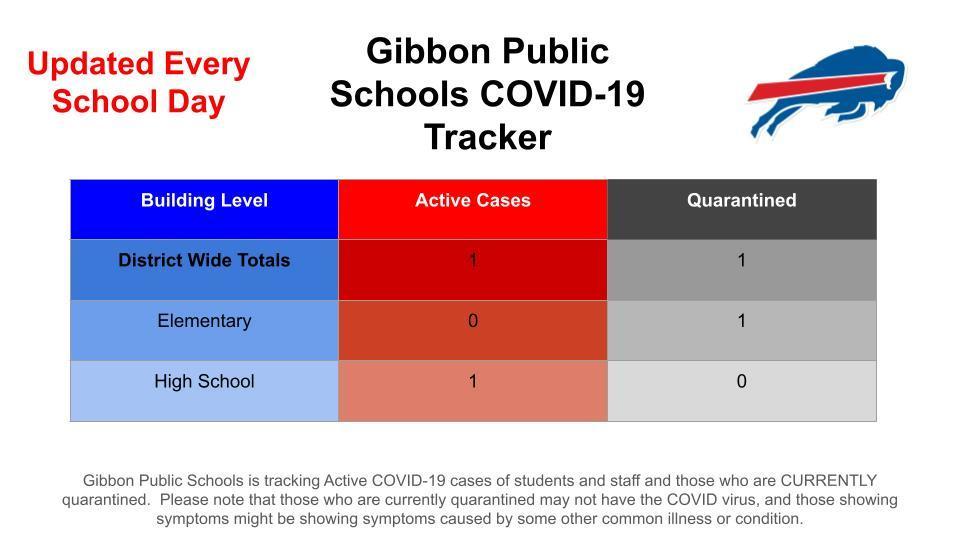 COVID-19 numbers for Friday, 5/14/21. Have a great weekend!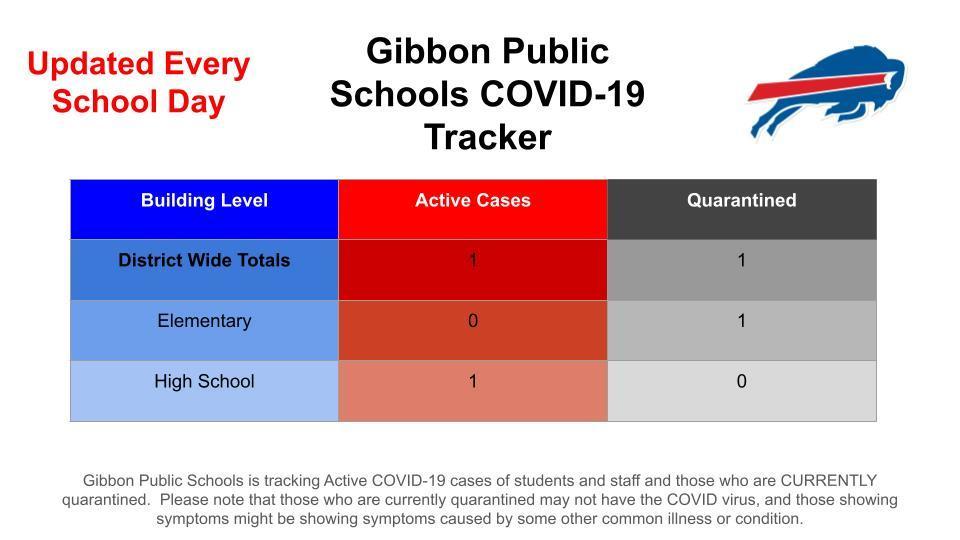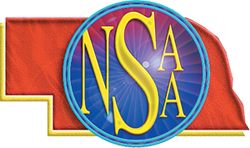 COVID-19 numbers for Thursday, 5/13/21.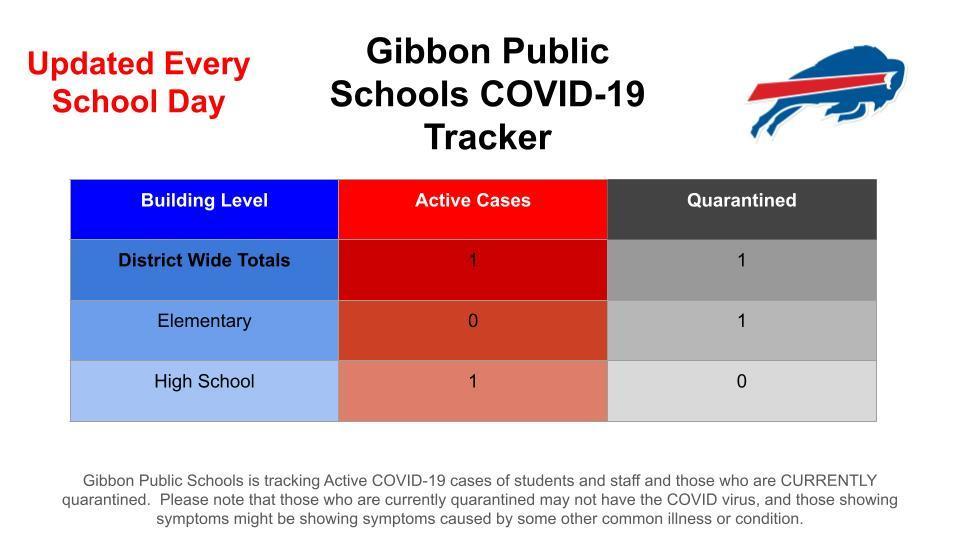 COVID-19 numbers for Wednesday, 5/12/21.