Congratulations to Ruben (3rd) and Kreyton (Runner-up)! Gibbon medalists at the 2022 Lakeview Wrestling Invite.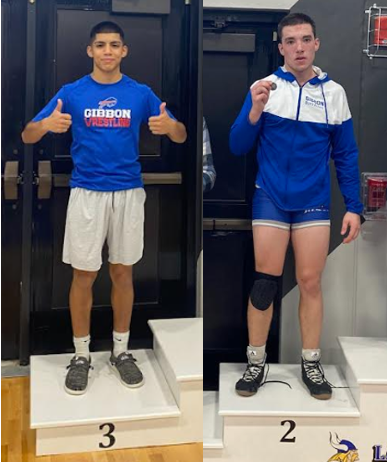 Today we wished "Good luck" to our Mock Trial team at the state competition with a tunnel walk!!! bit.ly/MockTrialState2022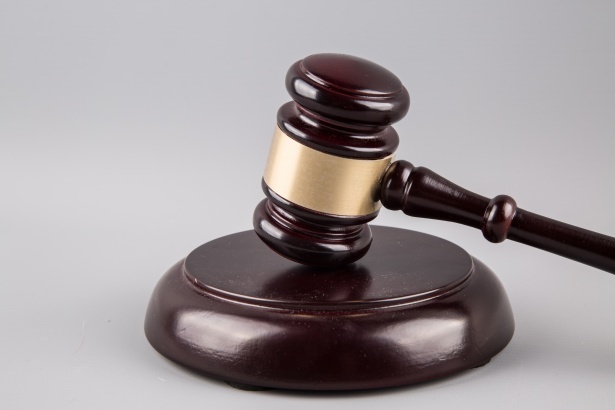 GIRLS BASKETBALL TUESDAY 12/6/22 --HOME VS. OVERTON - -There will be no JV game. The varsity game will start at 6pm.

Please place your Christmas Candy Cane order online using this link
https://tinyurl.com/24txpmxz
for your favorite friend, GPS staff member, loved one, or family member. Order DEADLINE will be Mon, Dec 19 at 4 pm and delivery of your PAID items will be Wed, Dec 21.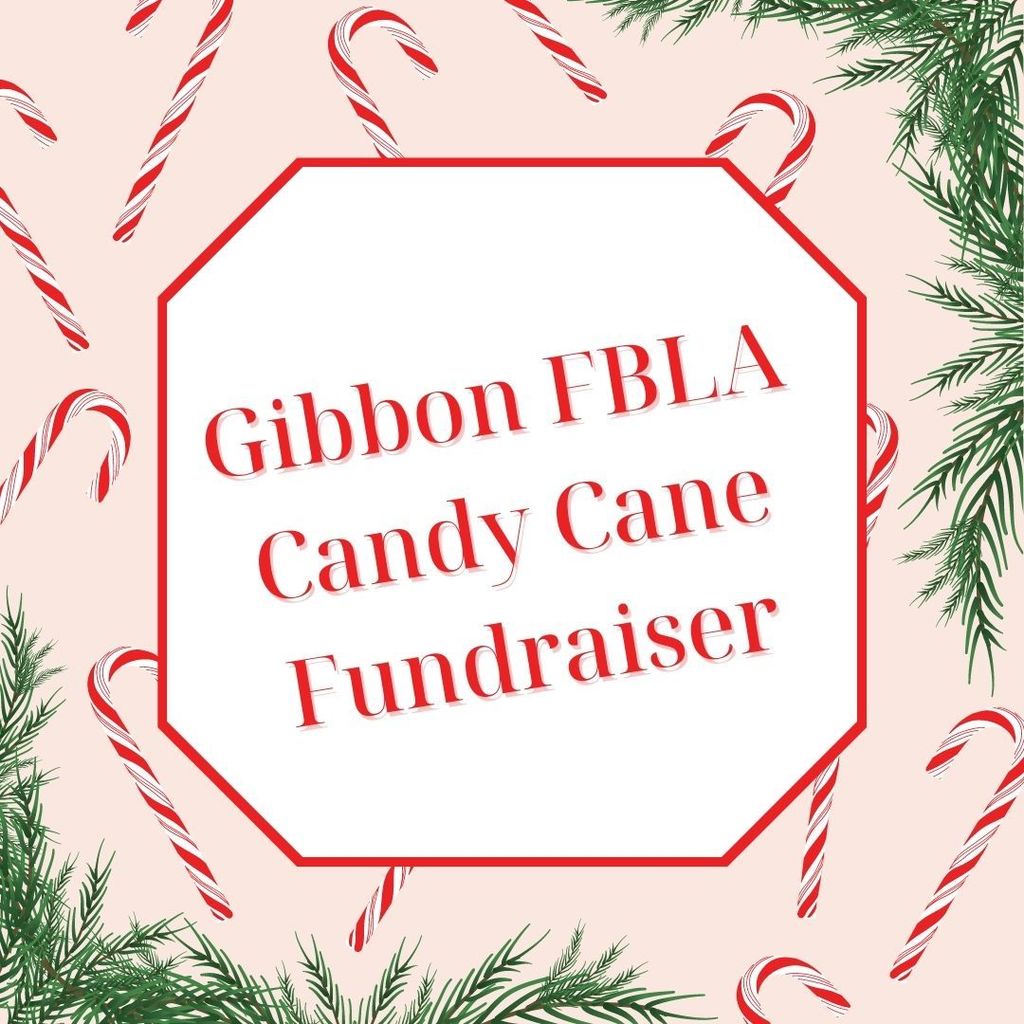 Lakeview will broadcast the varsity wrestling tournament on their STIV channel. Use the link below. The meet starts at 2 PM on Friday, Dec 2nd.
https://striv.tv/channel/lakeview/

The Gibbon Great elementary students were surprised with a pizza party for their final November reward. Thank you Clevenger's C Store for sponsoring!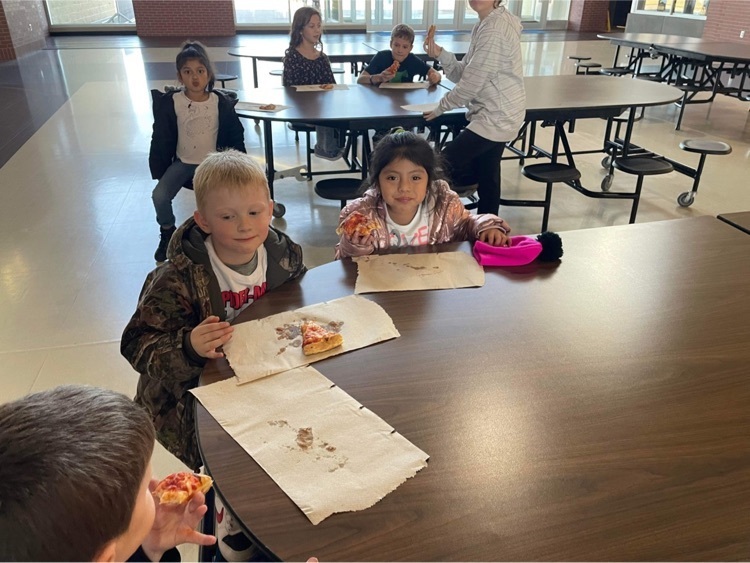 Junior high basketball players of the game against KCHS. The jh team will play their last game on Tuesday, December 6th at Wood River.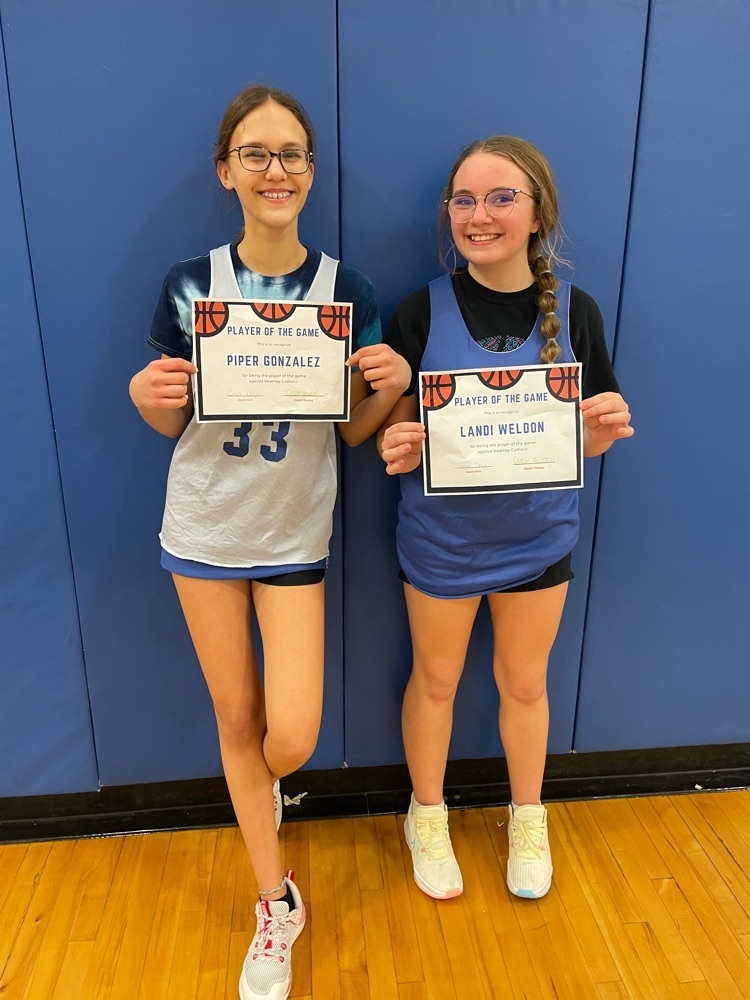 Congratulations to the following football players on their post season honors. Jesus Hernandez: All District Running Back, Kreyton Rockefeller: All District Linebacker, Roman Kolbet: Honorable Mention D-Line, and Isac Tamayo: Honorable Mention Defensive Back.

Our many thanks and well wishes for Mr. Uden, IT Director at GPS, for his dedication and commitment to our staff, students and patrons to maintain and keep our technology on the cutting edge at GPS. Best wishes on your next journey-
https://www.gibbonpublic.org/page/btv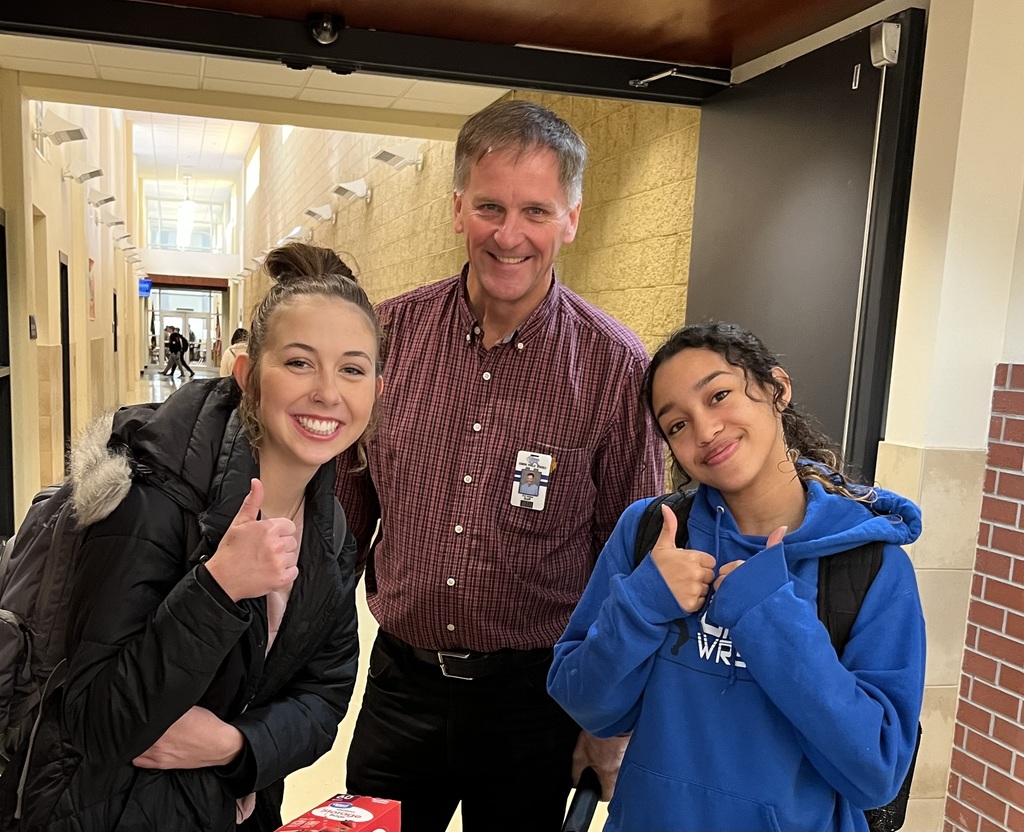 Youth Boys and Girls Basketball Clinic - THIS Saturday, December 3rd and December 10th. Grades 3-4 will be 9:00-10:00 AM. Grades 5-6 will be 10:00-11:30.

VARSITY WRESTLING - Gibbon will not attend the VARSITY WRESTLING QUAD Thursday, December 1st @ Centura. (The calendar may indicate the quad was @ St. Paul). The other schools had scheduling conflicts and are unable to dual with Gibbon.

Please go to shorturl.at/BJW34 to donate to the Gibbon Goodfellows organization. Gibbon FBLA and community members volunteer to make sure children in Gibbon have a wonderful Christmas. If your family is interested in helping please email
gibbon.fbla@gibbonpublic.org
.

JUNIOR HIGH GIRLS BASKETBALL - TUESDAY 11/29/22 @ KEARNEY CATHOLIC - The B game and the A game will be played at the same time. Both games will start at 3pm.

Gibbon FBLA December Community Service Events and Candy Cane Fundraiser starts December 1.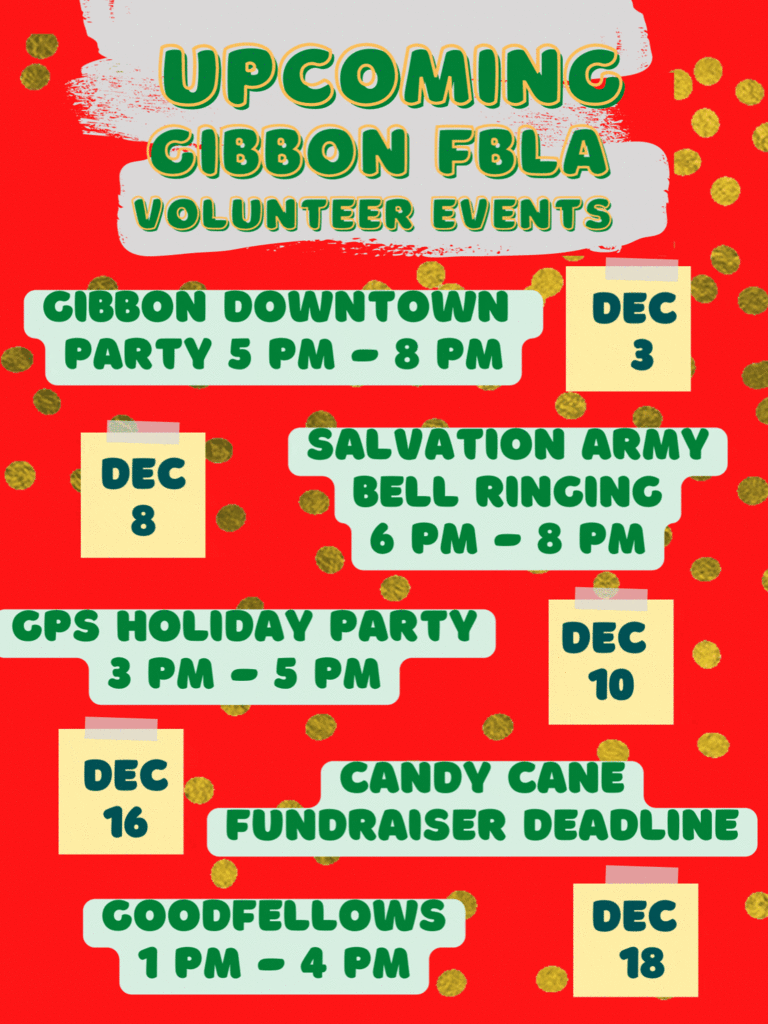 Give Where you Live today through December 1. The Gibbon Elementary Parent Organization is a part of this! This year, the GEPO is bringing in Wildlife Encounters on December 16th. Your donation could help pay for this event! It's a great way for your money to positively affect our youth!
https://www.givewhereyoulive.net/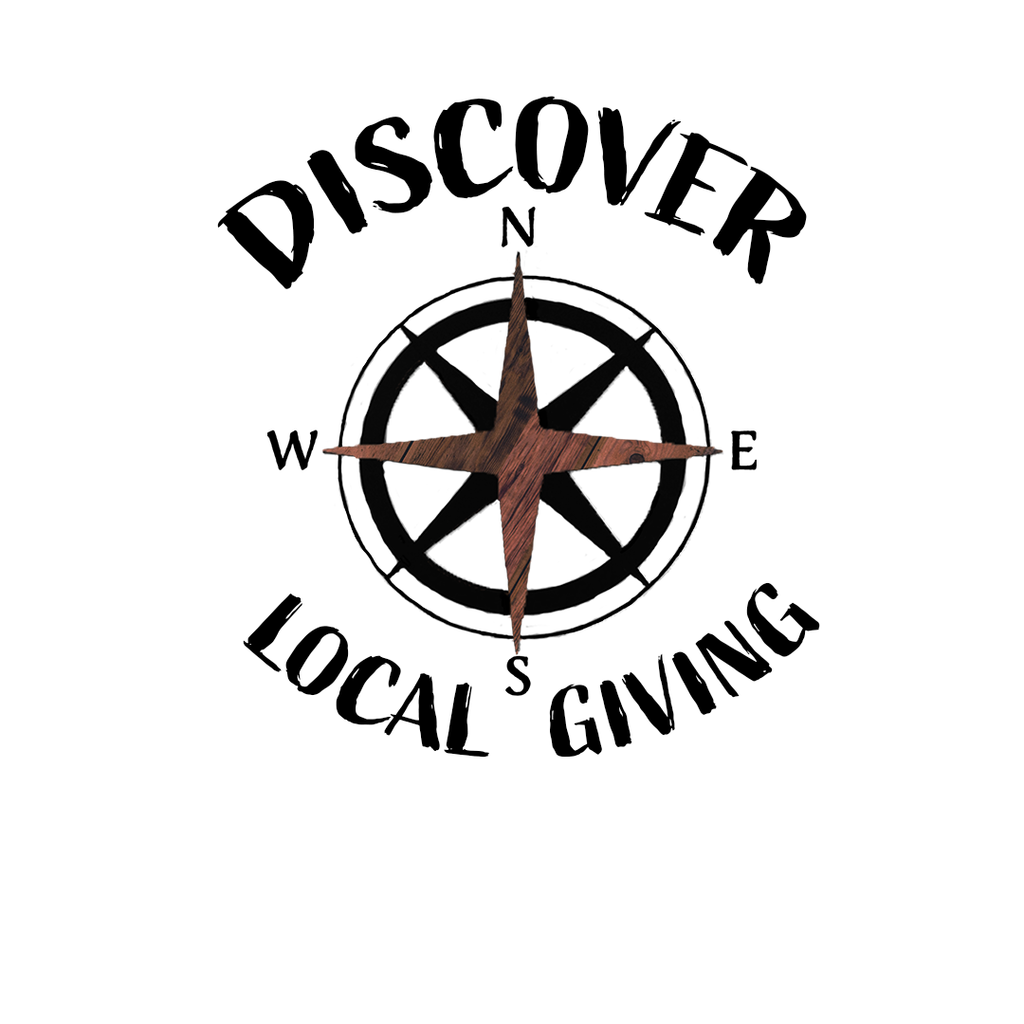 Girls Basketball Jamboree 2022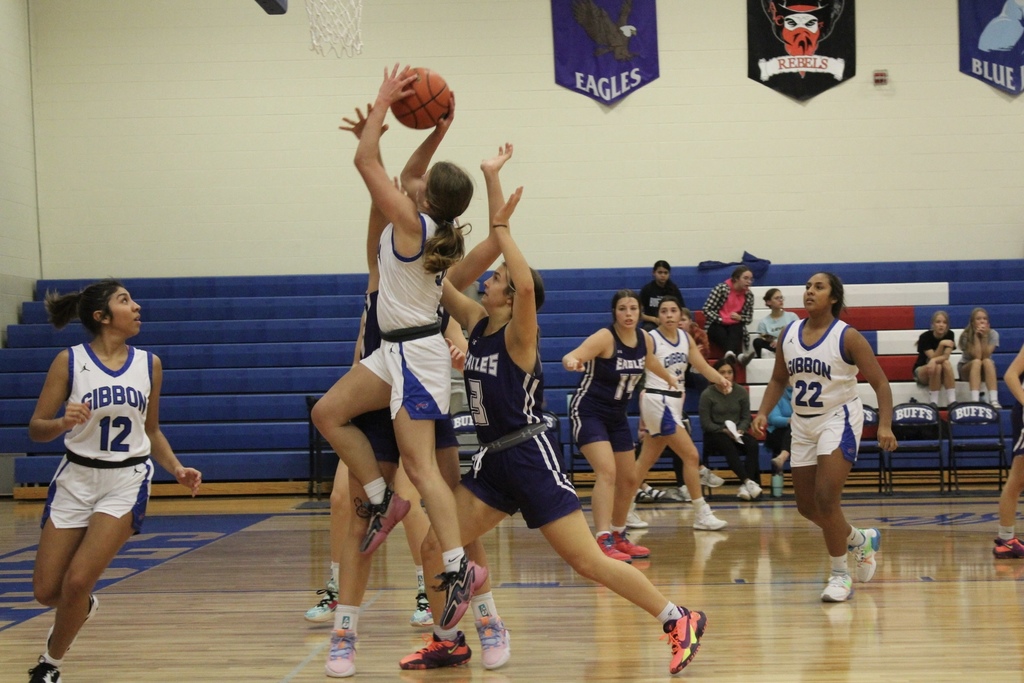 Join us online at STRIV.tv/Gibbon to watch our final Jamboree game if the evening Buffaloes vs Loomis Wolves!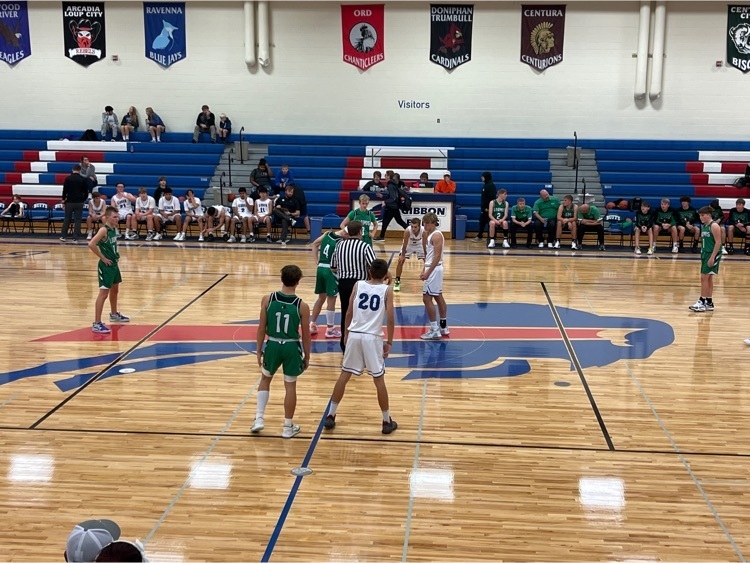 Gibbon FBLA and Gibbon Elementary March of Dimes Fundraiser Class Winners. Thank you to teachers, students and parents who participated in donating to helping premature babies.