NCPA ACADEMIC ALL-STATE- Congratulations to the following Buffaloes for earning academic all-state honors: SPEECH - Hernan Vargas BASKETBALL - Kristen Holcomb, Emma Kucera, Brady Samuelson, Tyler Weismann Go Buffs!


GHS Students, Join Gibbon's FCA (Fellowship of Christian Athletes) Fri. March 24th at 7:15 AM to listen to a UNK Football player speak and enjoy a donut! You don't want to miss this!

Tues3/21 /2023 Juniors will take ACT test; Sophomores take Pre-ACT test; Freshmen will go to UNL for college visit. Be sure to eat a good supper & breakfast, be sure to drink plenty of water today, & make sure you go to bed early! #GibbonNation #GibbonPride #WeAreGibbon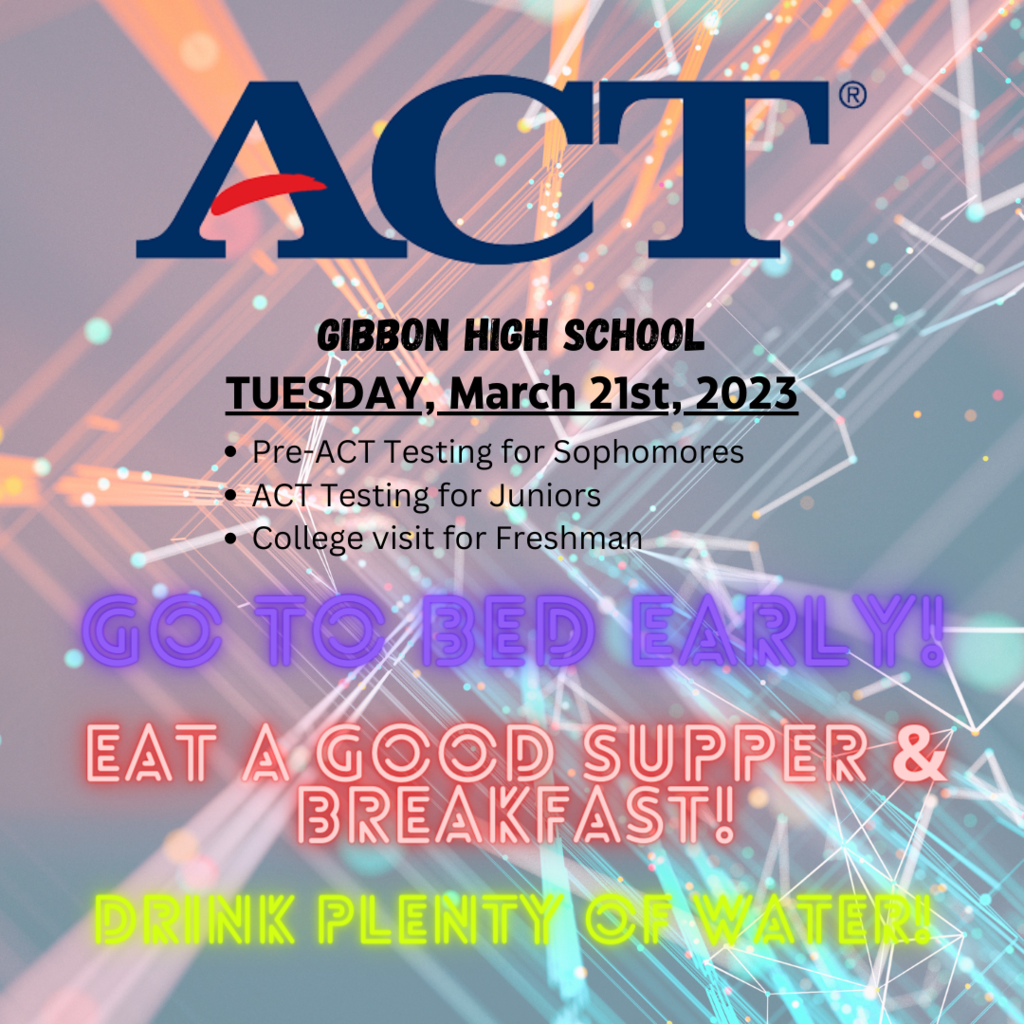 Shout out to Hernan & his correct answer of Chicago as the Gibbon Quiz Bowl team buzzes in & amazes us all with their knowledge at the Conference meet! Way to go Buffs!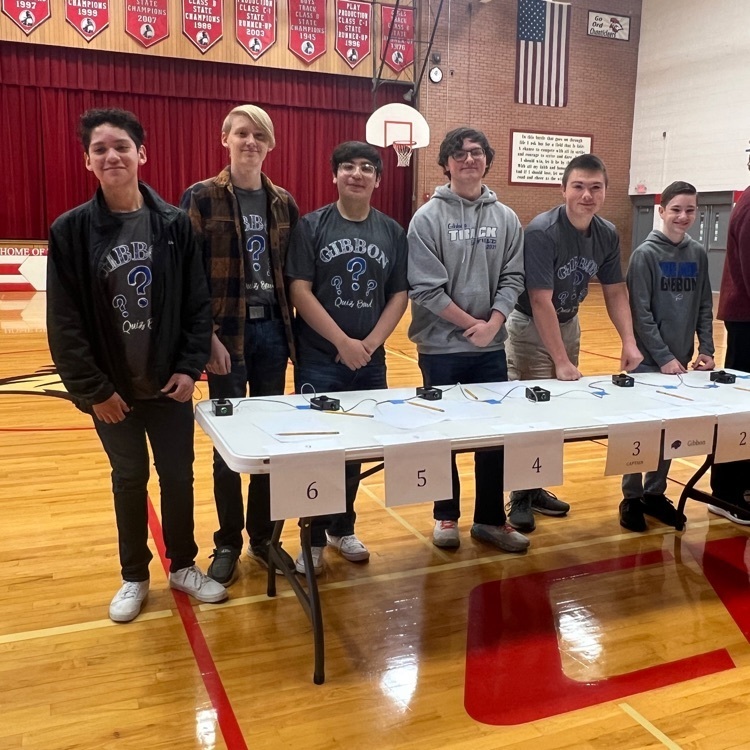 The LouPlatte Conference Band Concert will be on STRIV.tv/gibbon at 4 pm today. Thanks to our GSN Sponsors for providing our livestream!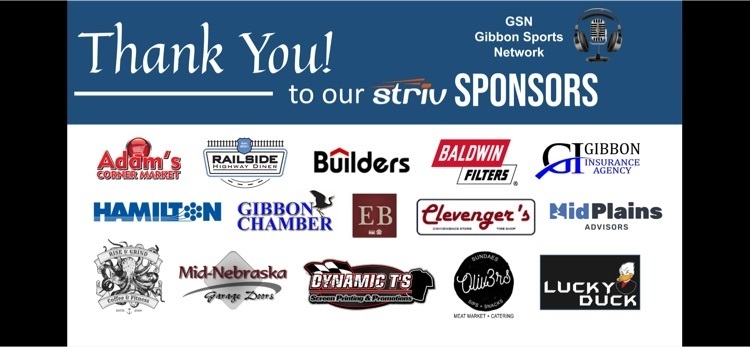 LouPlatte Conference Band and Art Show will be taking place on March 18th at Gibbon Public Schools. The band concert will begin at 4:00 and will be open to the public. The art show will be open for public viewing from 4:45-5:15. Admission is $3.00 for adults and students.

Gibbon Nation. A gentle reminder that tomorrow, Friday March 17th, is a day of professional development activities for teachers and administrators. There are no classes for students tomorrow. We look forward to seeing everyone on Monday, March 20th. #WeAreGibbon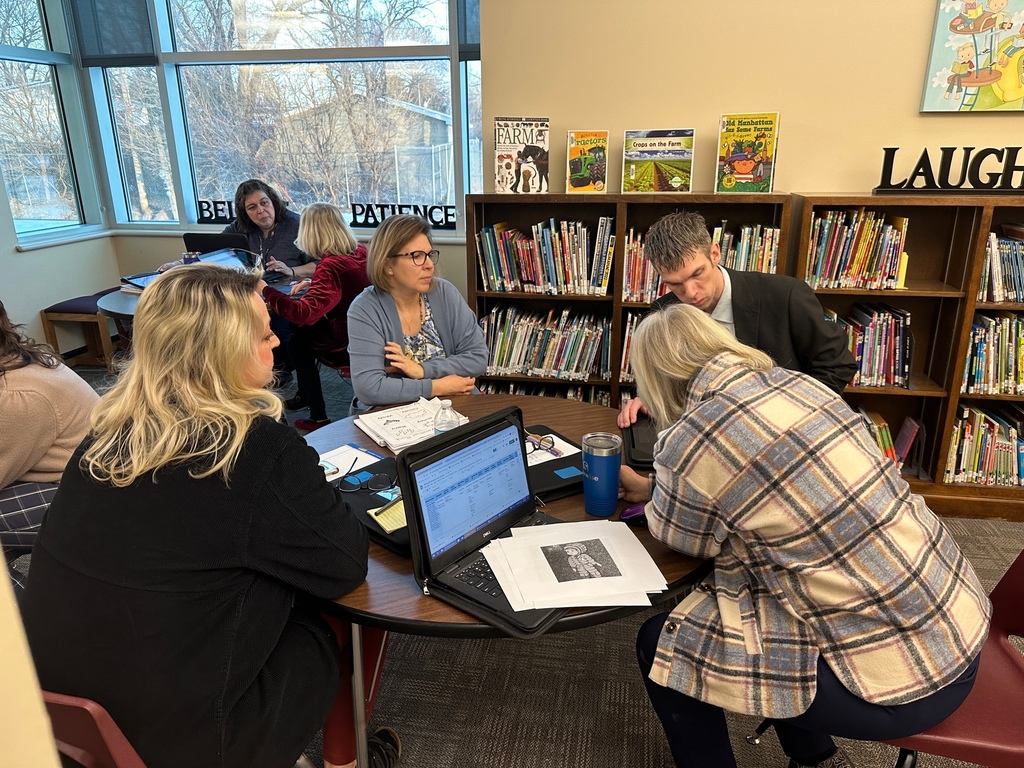 SOCCER POSTPONEMENT UPDATE - The soccer game scheduled for today 3/16/23 has been postponed to Saturday 3/25/23. The tentative start time is 1pm.

Congratulations Brayden! Actions Day: 2nd Place - World History, 3rd Place - American History, 5th Place - Constitution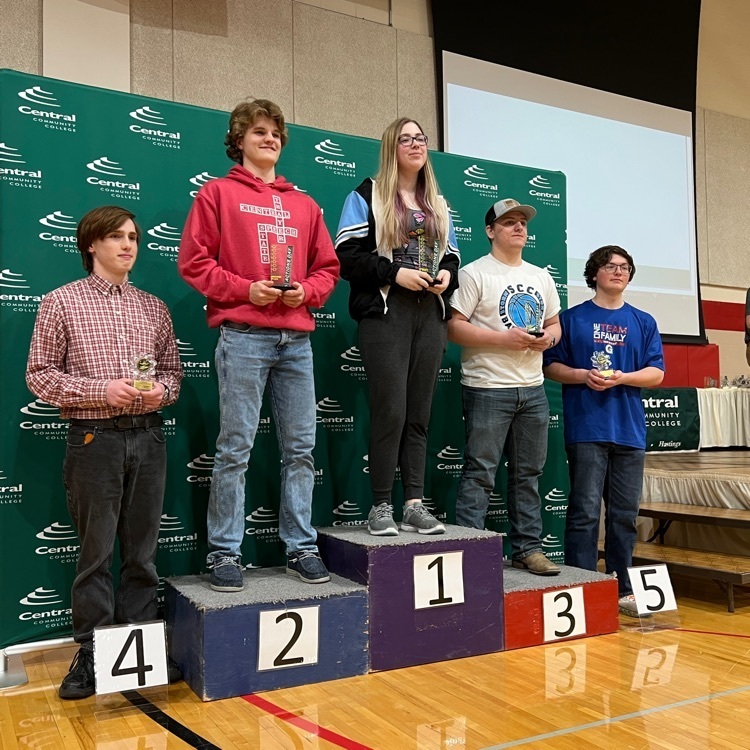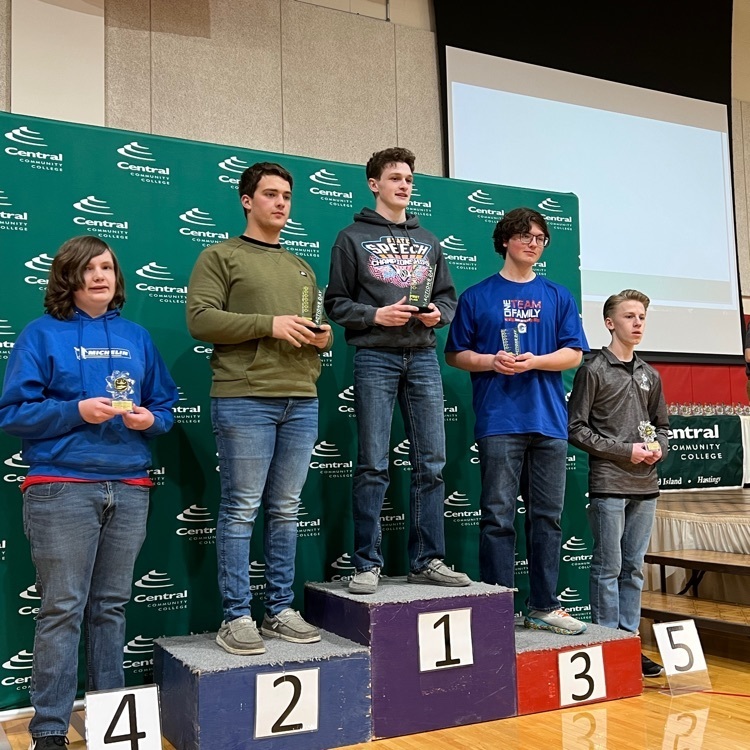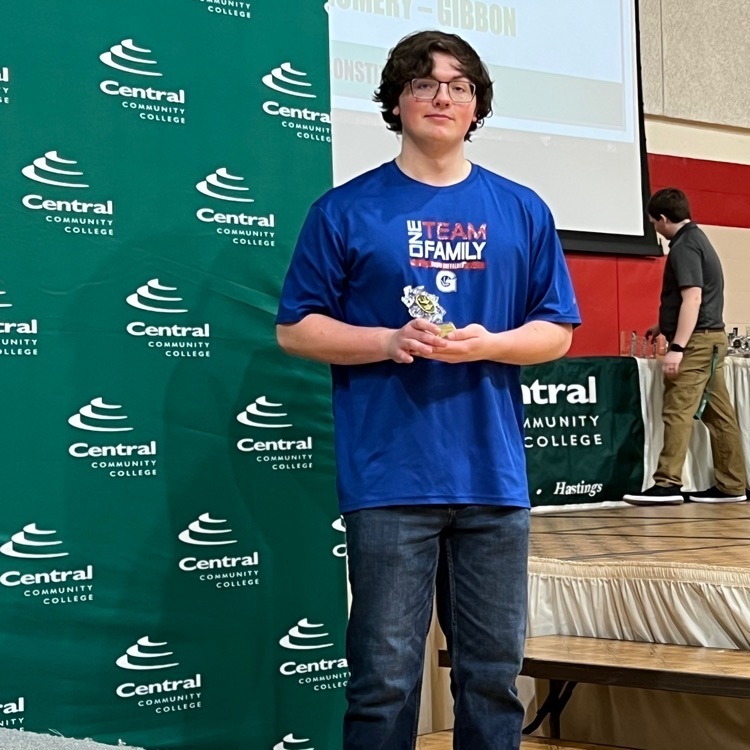 Congratulations Eddie! Actions Day: 1st Place - Chemistry; 3rd Place - Physical Science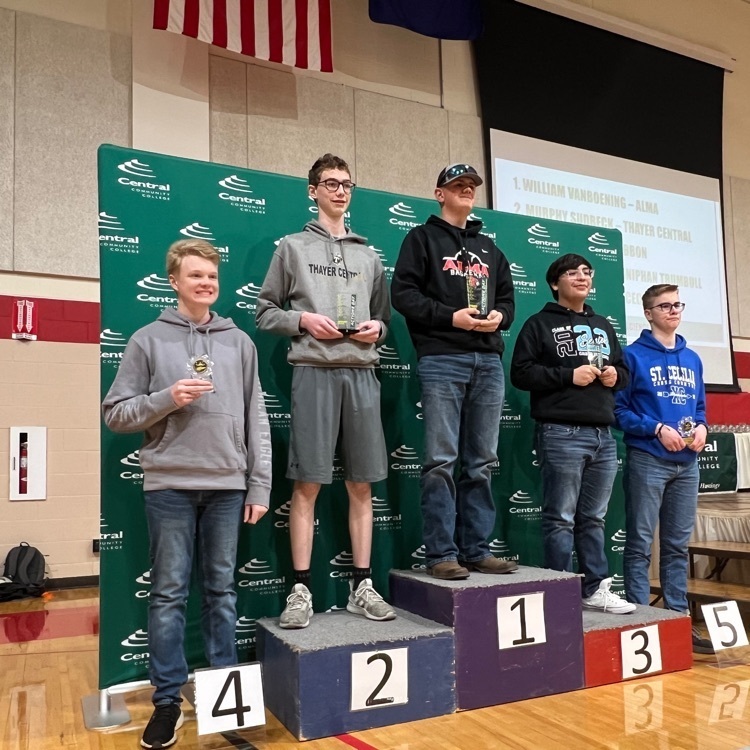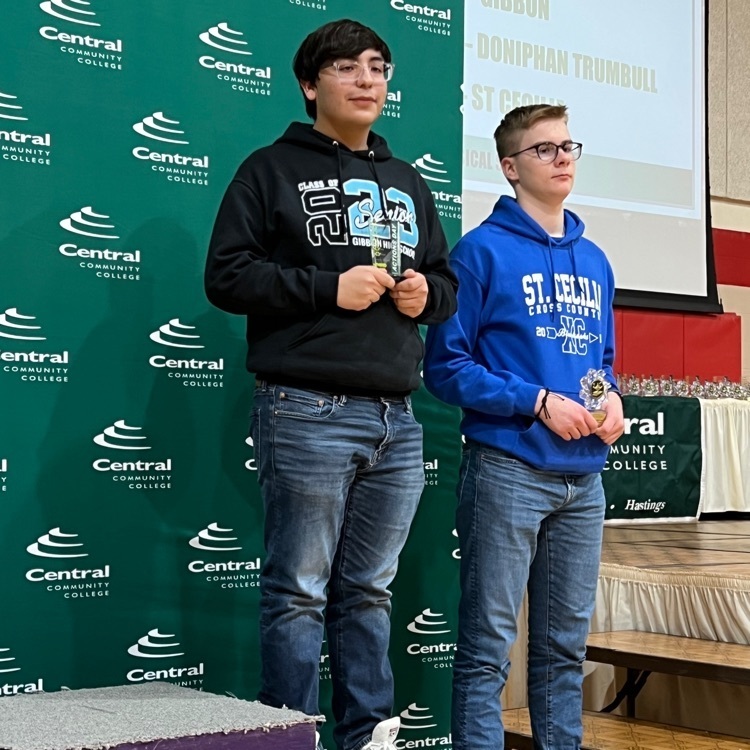 Congratulations Phoenix! Actions Day: 5th Place - Geometry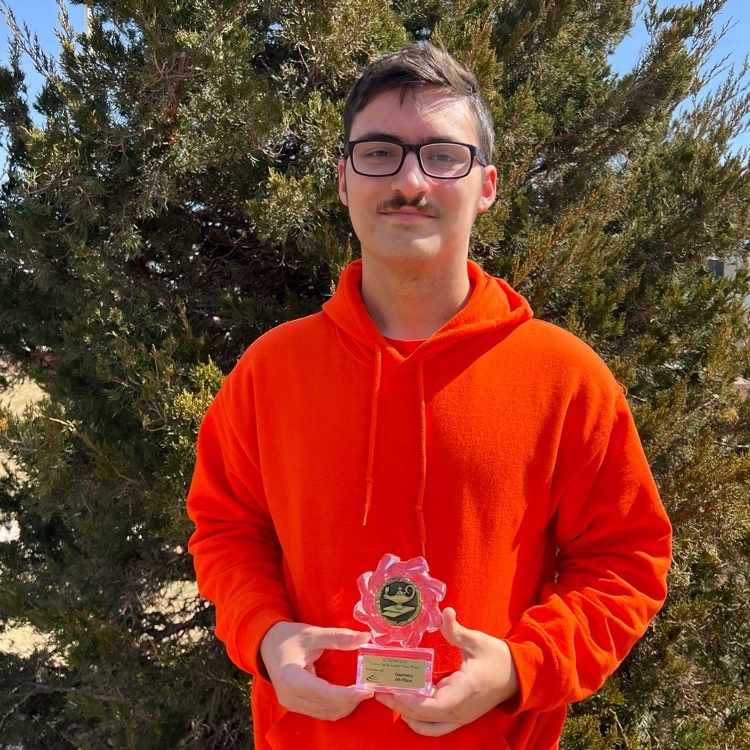 Congratulations Emma! Actions Day: 1st Place - Family Consumer Science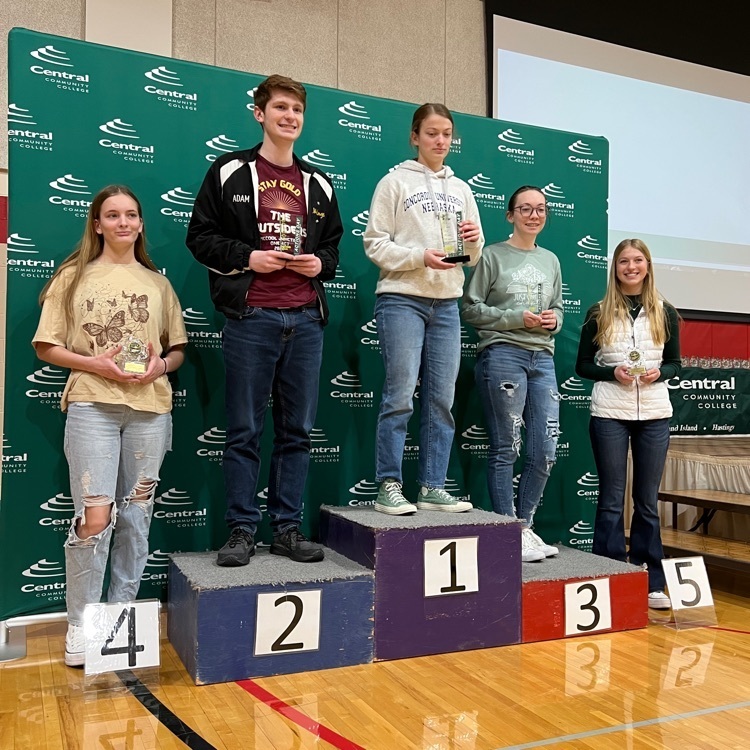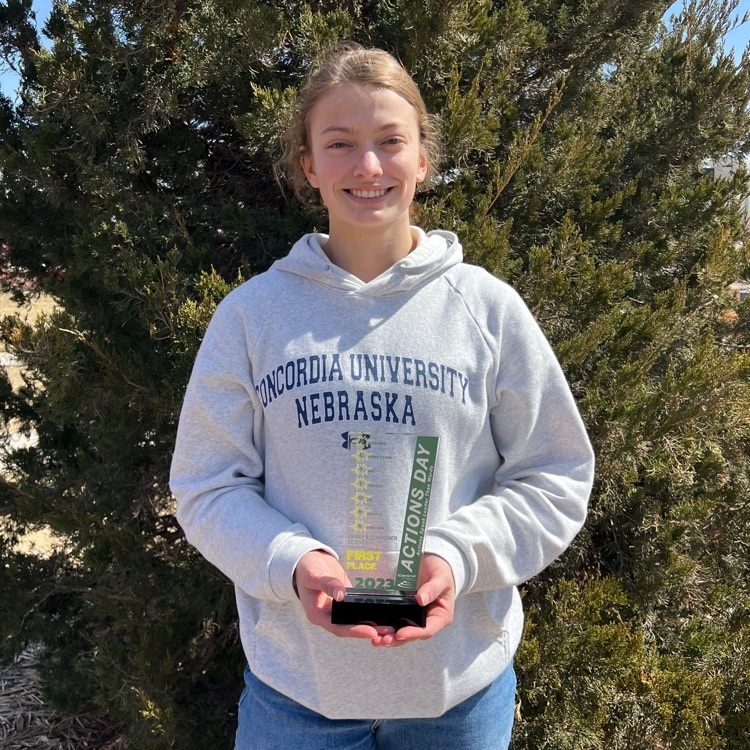 Gibbon students attend Actions Day at Hastings CCC campus. Stay tuned for academic testing results!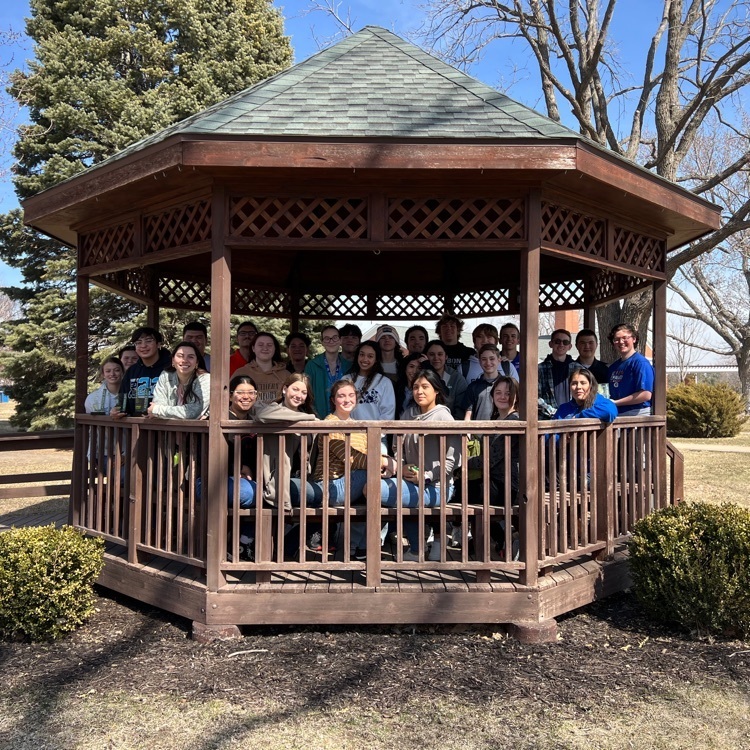 NOTICE: SPECIAL EDUCATION RECORDS If you, or your child, received special education services in Gibbon Public Schools ending in the years 2015, 2016, or 2017. In accordance with Nebraska State Department of Education Rule 51, we have: Retained special education records for five (5) years after completion of activities for which special education funds were used; Collected and maintained personally identifiable information for educational purposes; The information which is no longer necessary to provide education services to the child and will be destroyed. A school district is required to keep permanent records of each student's name, address, phone number, his or her grades, attendance records, classes attended, grade level completion and year completed. It is not required to keep special education records after 5 years. You are welcome to review the special education records and, if you choose to obtain copies of this information at the Special Education Office at Gibbon Public Schools before they are destroyed. Please contact Barb Gentrup by Tuesday, April 4, 2023. Records will be destroyed on Wednesday, April 5, 2023. If you have any questions, please contact Barb Gentrup at 308-468-5721.

The GPS Board of Education Regular Meeting starts at 5:30 PM Tuesday, March 14, 2023. The public is welcome! Find the agenda for this meeting at the link -
https://5il.co/1qlzj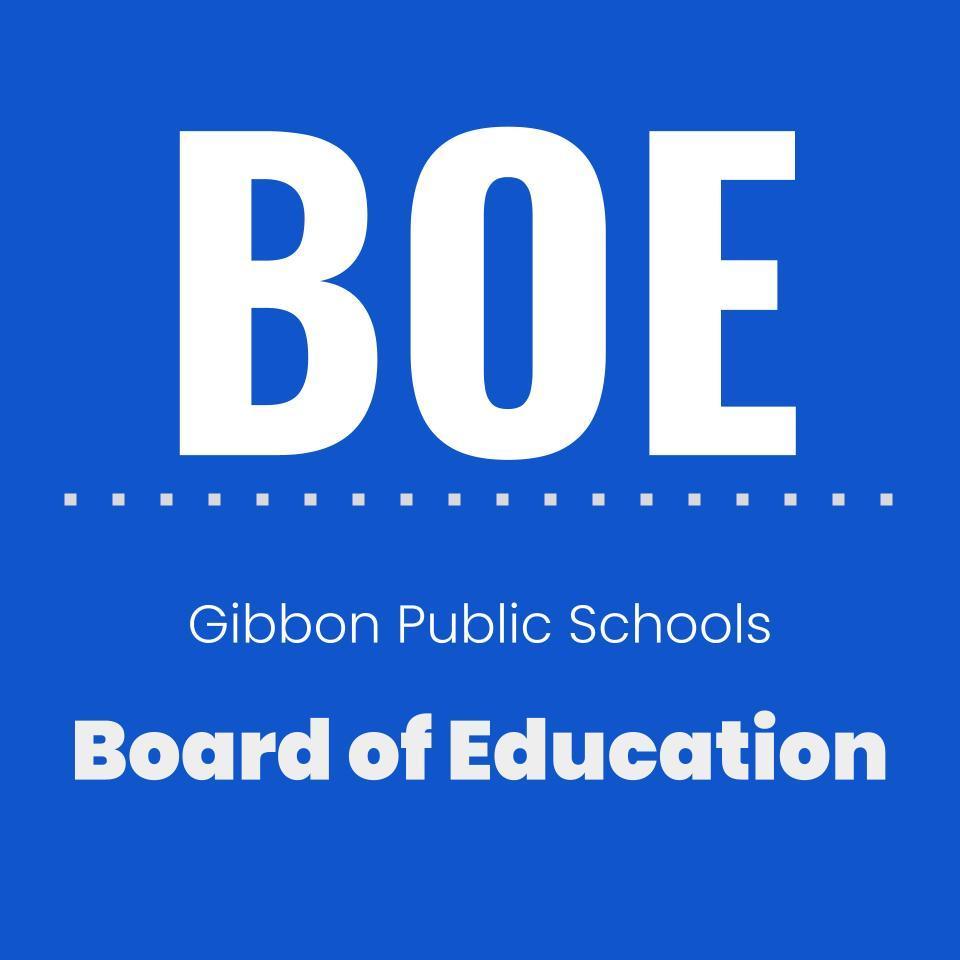 Professional Learning Communities are groups of educational professionals working together to improve learning for students. Here is a glimpse of PLCs! #We>me #GibbonNation #GPSBuffs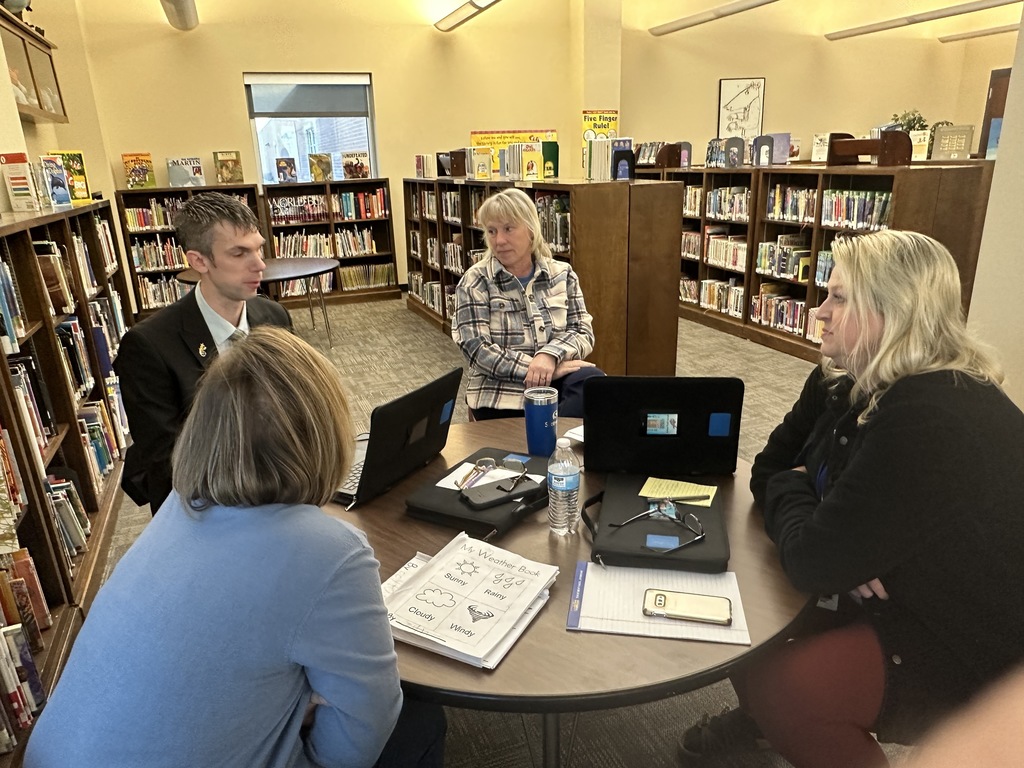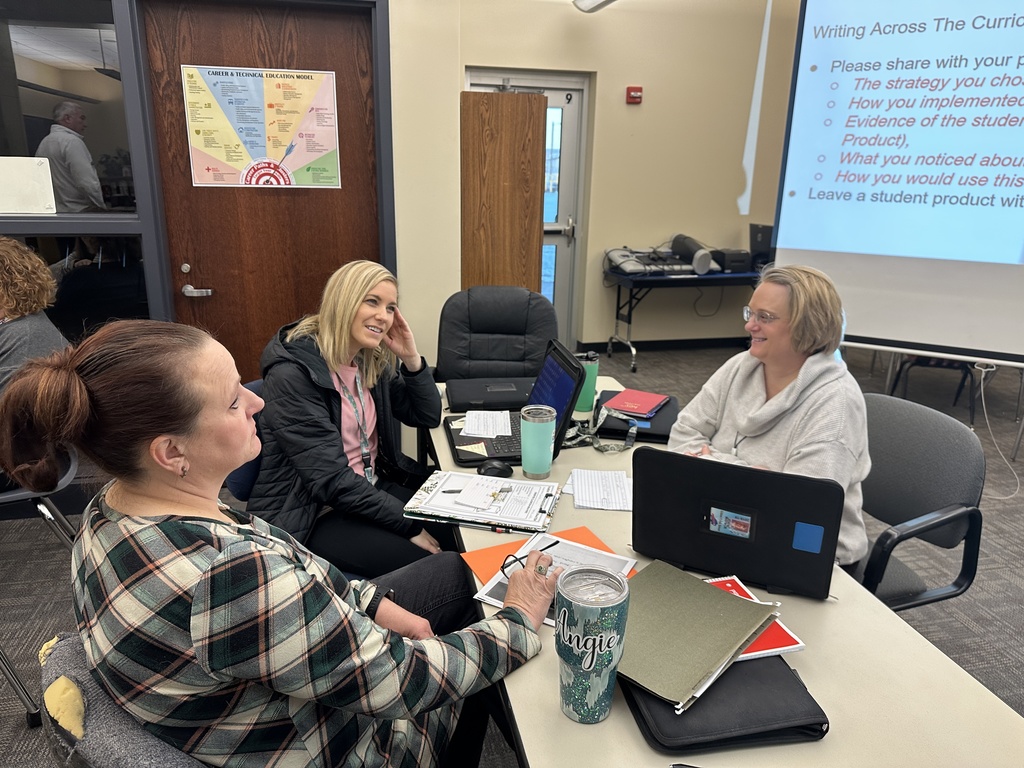 VARSITY TRACK @ SUTTON -- Sutton has changed the start time of their varsity track meet on 3/21/23 to 1pm instead of Noon.