Hello Gibbon Nation. Buffalo Stampede is just around the corner. This year, Buffalo Stampede will be held on Tuesday, August 9th focused on providing parents continued opportunities to learn more about aspects of school and how to help their child be successful. Please look for more information coming soon. We look forward to seeing you on August 9th.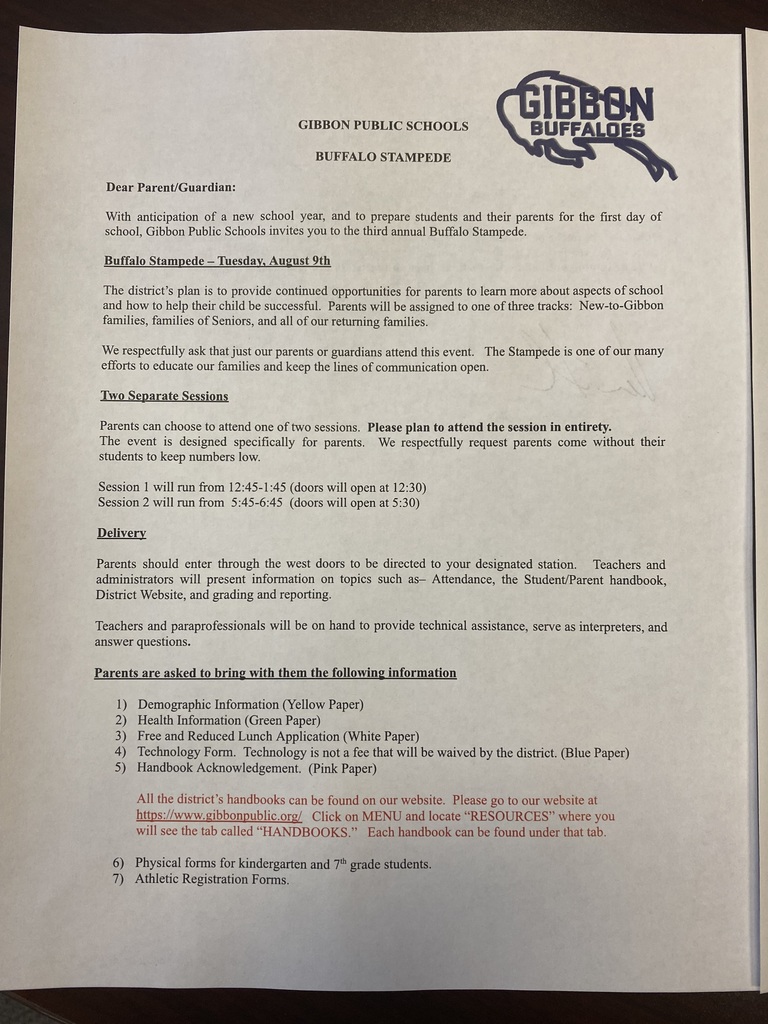 Registration for school supplies is now open. If your child(ren) need school supplies and your family qualifies for free or reduced lunches, you may register your children for supplies. Register by July 18. Click link for more details!!!
https://www.uwka.org/back-2-school-2022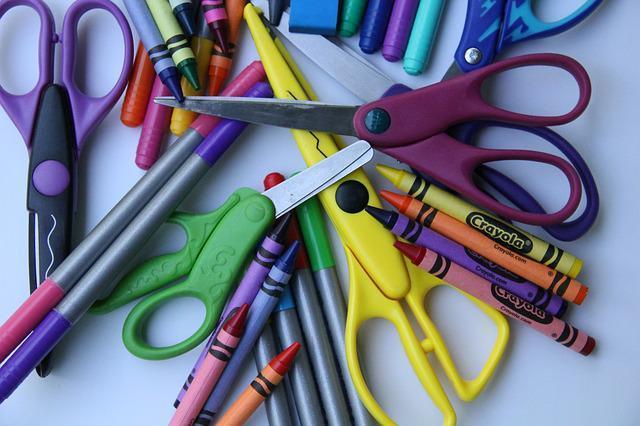 Hiring Event for Paraprofessionals July 18th & 19th!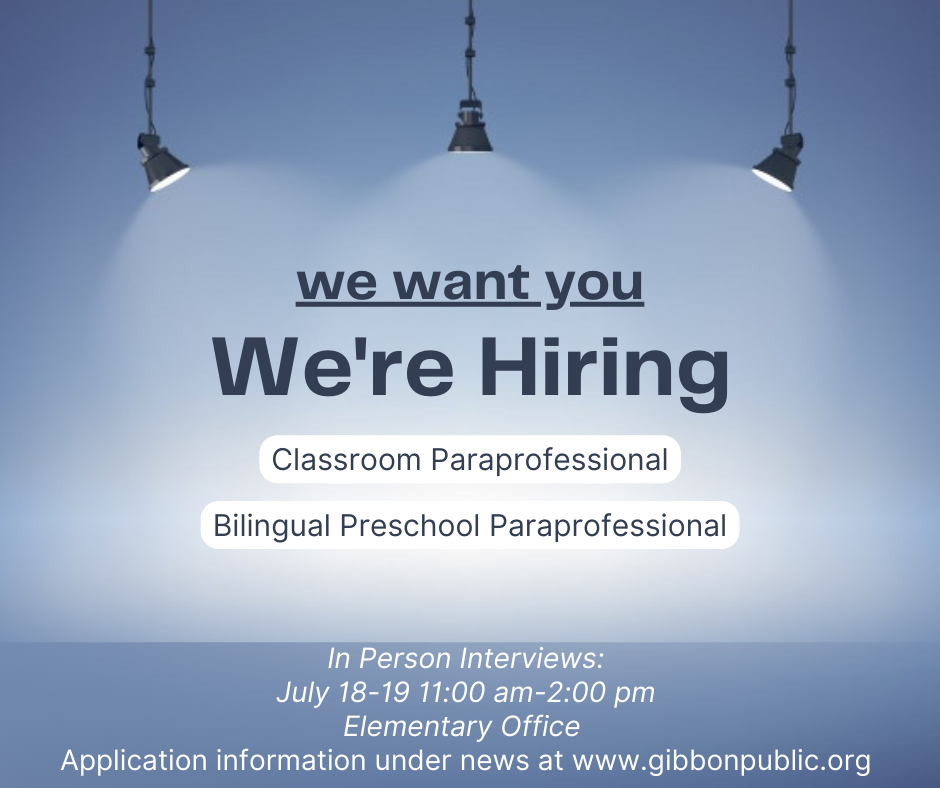 Reminder that any student entering the 7th grade needs a physical prior to the first day of school!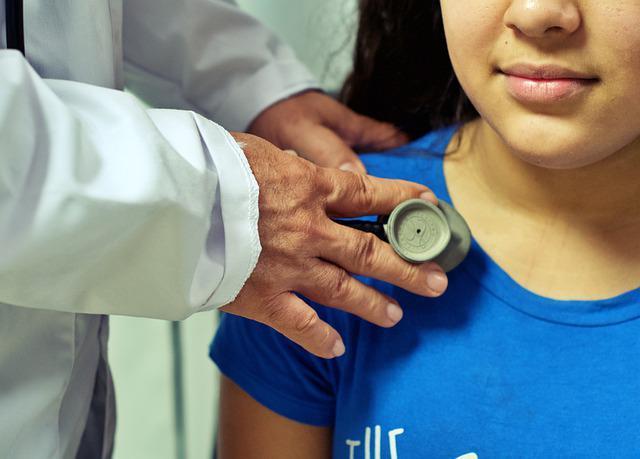 First Day of School is August 15! All incoming Kindergarten students need to have a physical and immunizations before the first day of school! These records must be on file in the office and with the nurse. Make those appointments TODAY!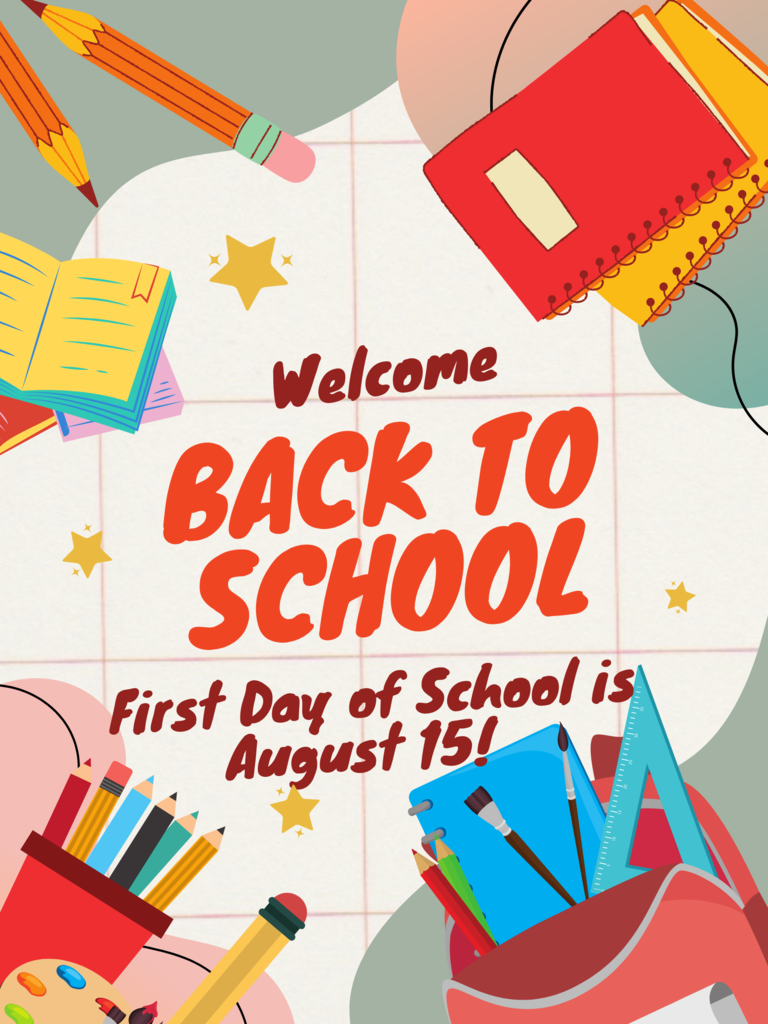 There have been a few request to open up the football clothing store again. Here is the link if you are interested. Thanks for your support of our football team. Steve Yockey
https://bsnteamsports.com/shop/22FBGHS

In a few weeks, you will be receiving the Back-to-School mailing. One of the things that will be included is the application for Free and Reduced-price lunches. As we understand it, the USDA will NOT be providing free lunches to students any longer, so all families are encouraged to complete a meal application for the 2022-23 school year. Not only does it help your family budget, but Free and Reduced-price meal eligibility is a major factor in determining school wide funding support from state and other resources. Prices for breakfast and lunches this school year will be as follows: Breakfast: $1.60 Elementary Lunch: $2.40 MS/HS Lunch: $2.65 Extra Milk: $.35

Junior High Girls…Don't forget that I'll be at the school this morning at 10 with volleyballs out! Hope to see you all there!!

Let's fill up all all the yards and homes of Gibbon with our school spirit! GHS Girls Basketball is selling yard signs and door hangers! Let's show our students what school spirit looks like! Use this form or the QR code to order yours today!
https://5il.co/1ckqt


Congratulations to these Gibbon Lady All-Stars! Yenita-volleyball all-star game on June 15th; Lindsay, Aleah and Conner-basketball all-star game on June 16th.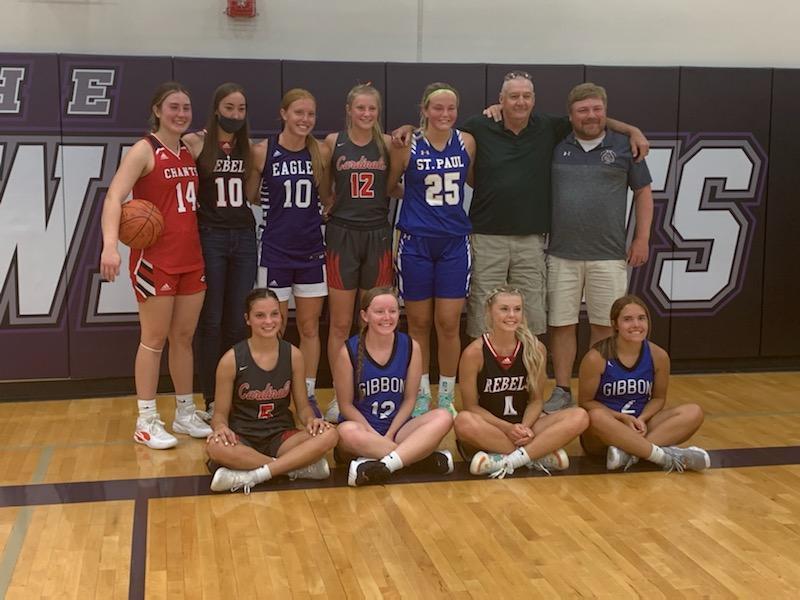 Third and fourth grade girls had their basketball camp this week!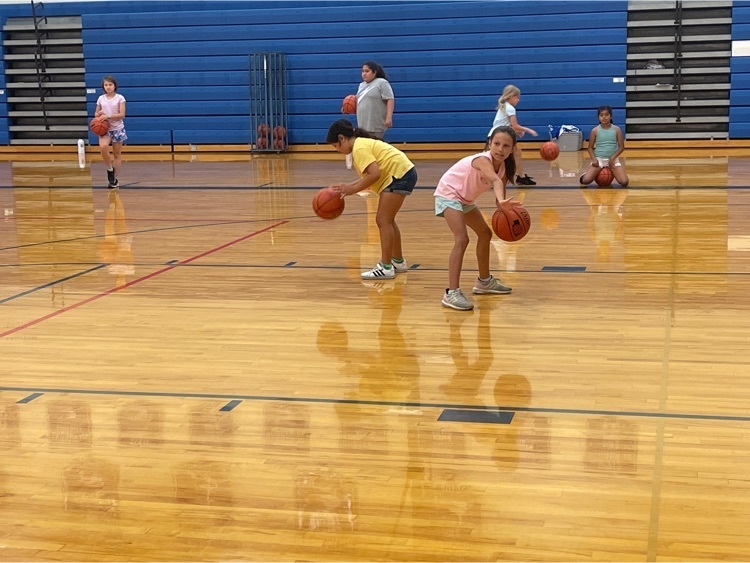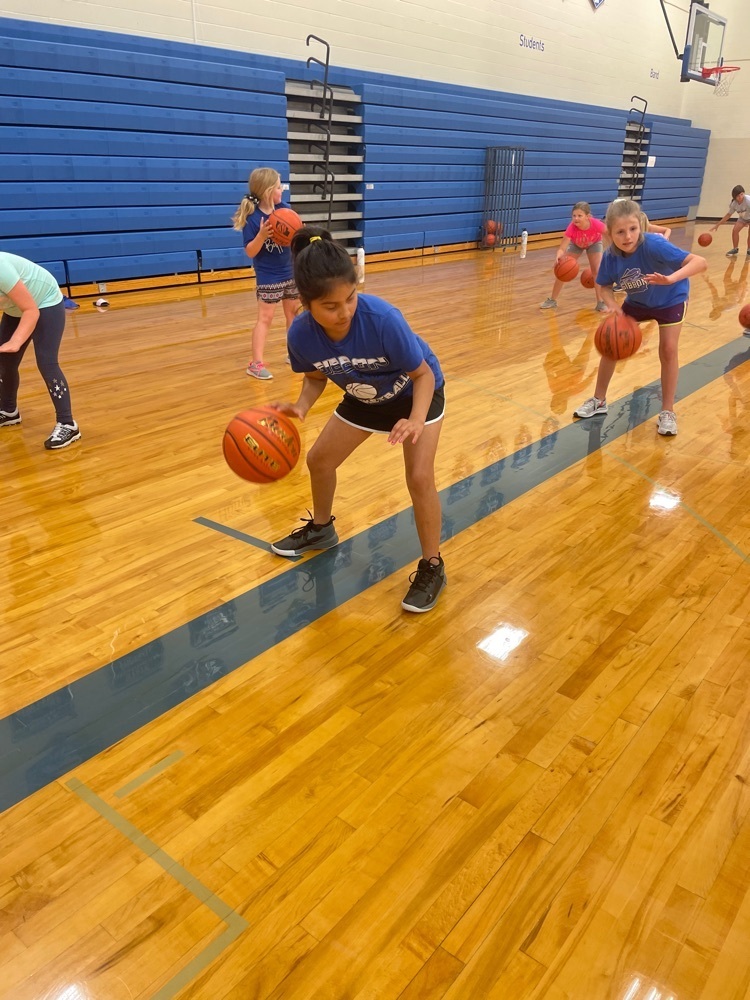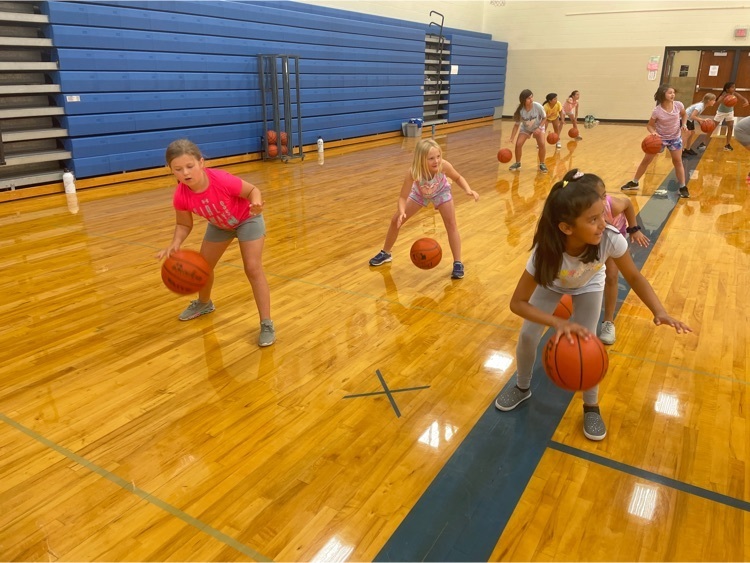 Gibbon Public Library will be at the summer lunches every Wednesday! They will have prizes and fun things to do!