NOTICE OF BOARD MEETING The School District of Gibbon In the Counties of Buffalo and Kearney In the State of Nebraska NOTICE IS HEREBY GIVEN that the meeting of the Board of Education of Gibbon, in the counties of Buffalo and Kearney, in the state of Nebraska, will be held on the 14th of June at 7:00 PM at the Gibbon Public School, 1030 Court St. in the distance learning classroom which meeting is open to the public. And agenda for such meeting, kept continuously current is available at the Office of the Superintendent. Brian Kroll, President of the Board

GYMS CLOSED - Both gyms are closed for at least 2 weeks for refinishing. Closed June 7-21.

Congratulations to these students who have excelled in their studies! Here are the Honor Roll students for second semester of the 2020-2021 school year! Way to go, Buffaloes!
http://bit.ly/GHS2ndSemHonorRoll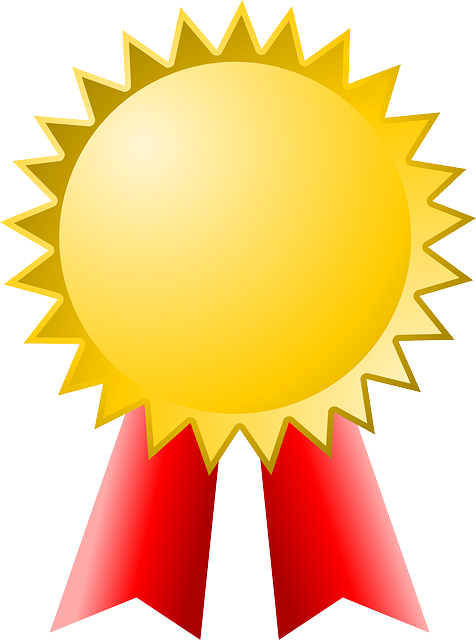 COVID-19 numbers for Tuesday, May 18th, 2021.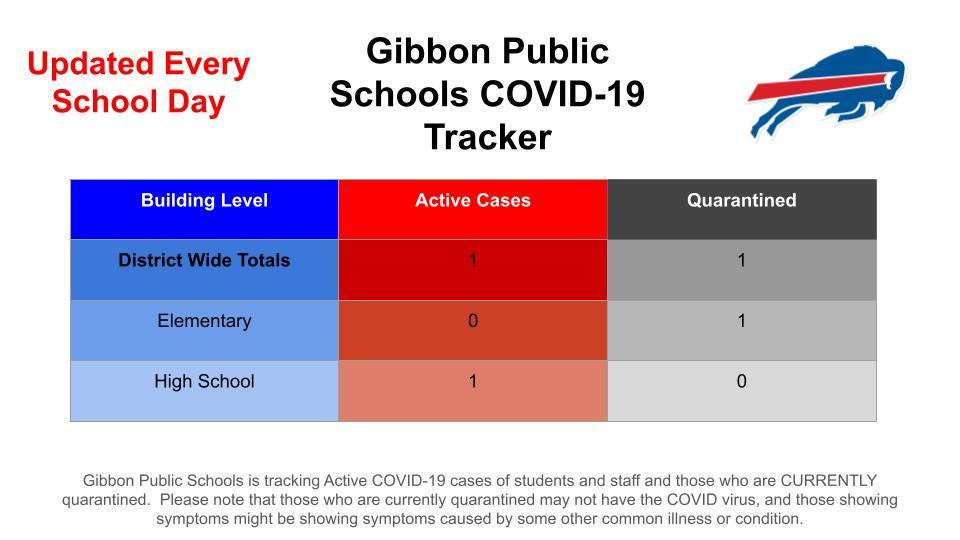 COVID-19 numbers for Monday, May 17th, 2021.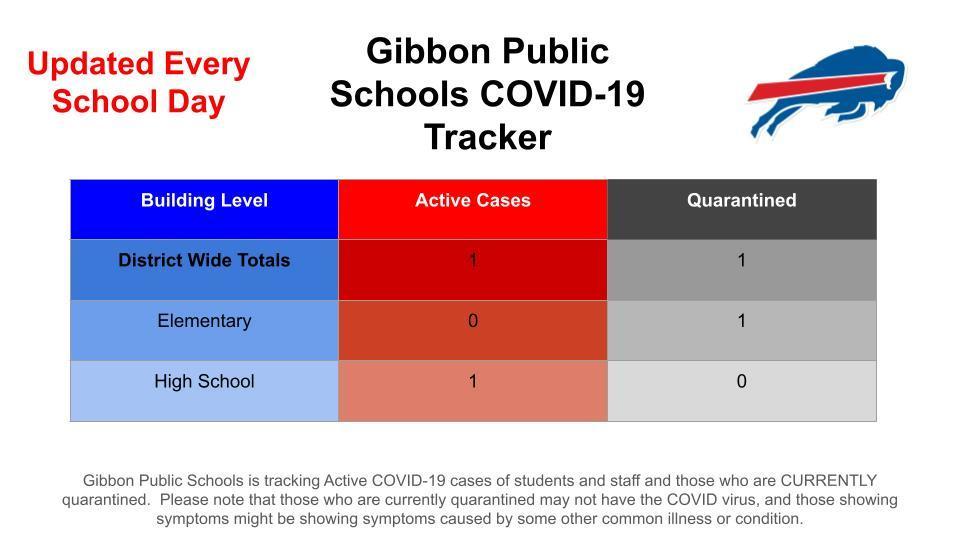 COVID-19 numbers for Friday, 5/14/21. Have a great weekend!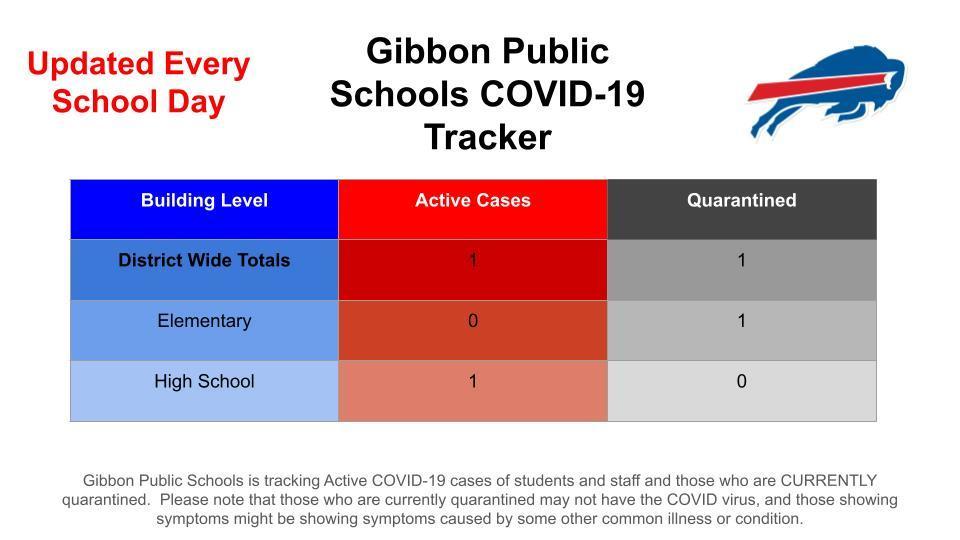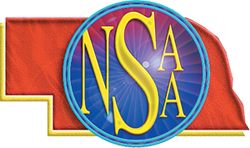 COVID-19 numbers for Thursday, 5/13/21.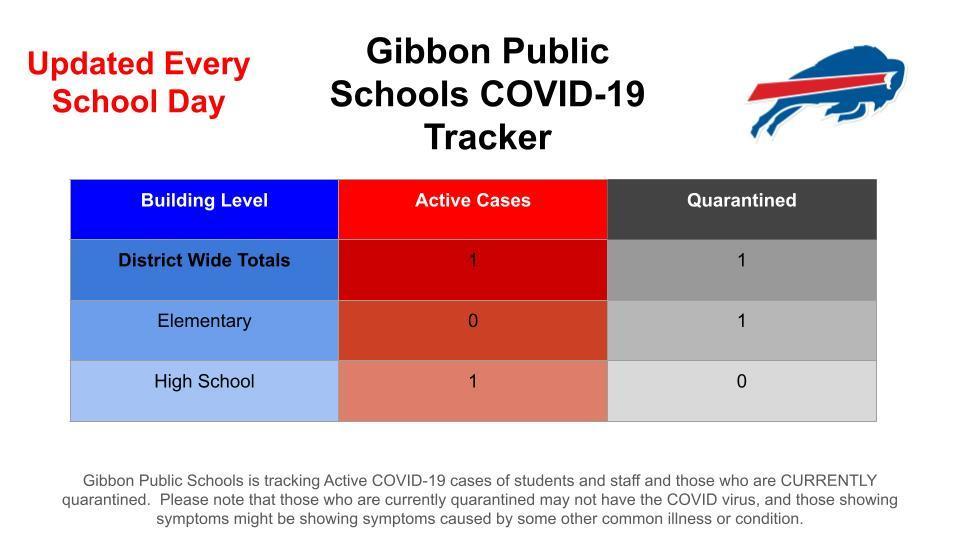 COVID-19 numbers for Wednesday, 5/12/21.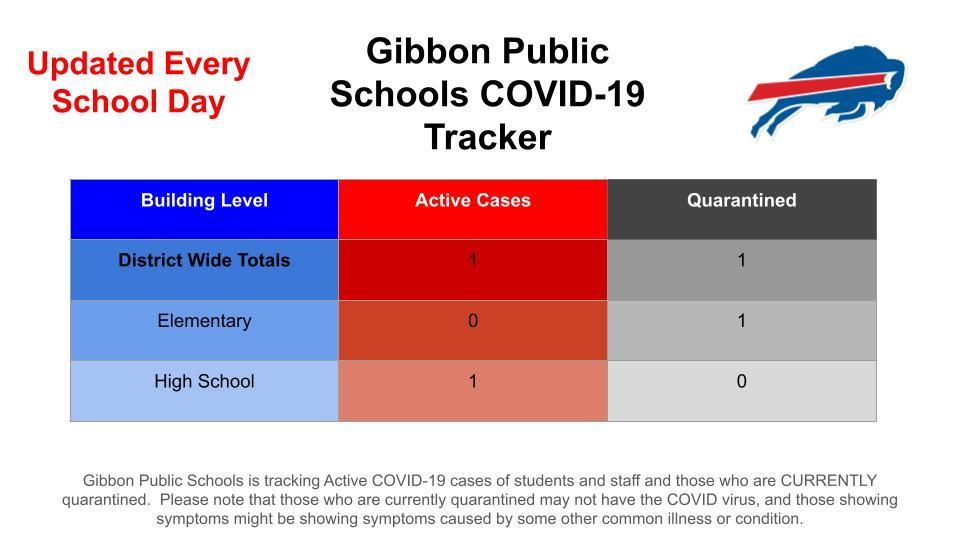 Here are the results from the Minden JH Track Meet -
https://bit.ly/3uL3N7I
Congratulations JH Athletes on a great season!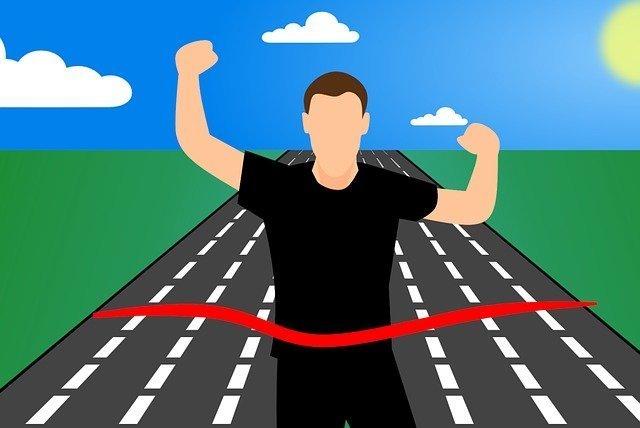 NO COVID-19 Cases for Tuesday, 5/11/21.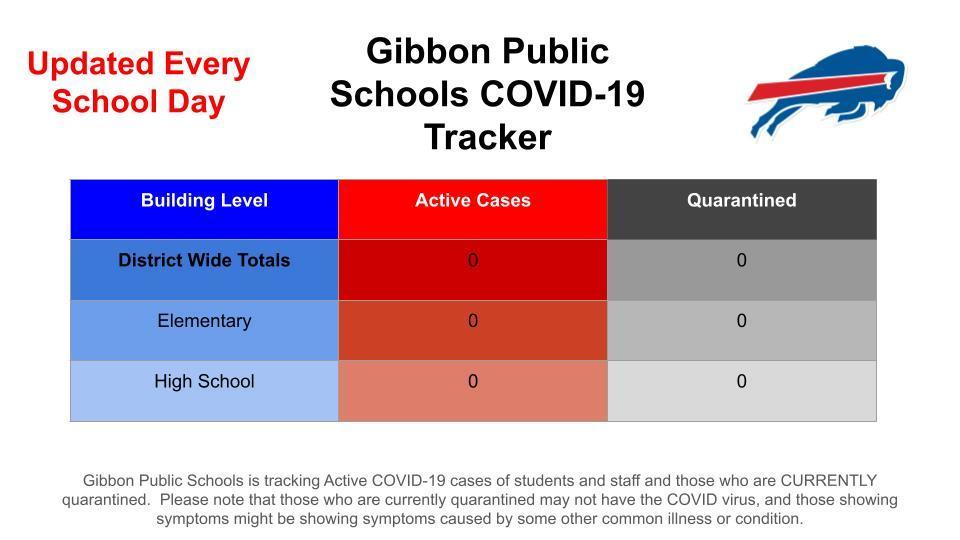 NO COVID-19 Cases for Monday, 5/10/21.

SUMMER WEIGHT ROOM SCHEDULE - STARTING JUNE 1st: M-T-W-Th 6am-7:05: 11th & 12th - Boys 7:10am-8:15: 9th-12th - Girls 8:20am-9:25: 9th & 10th - Boys 9:30am-10:35: JH athletes & others who want to lift Get after it Buffs!!

The Elementary Music Concert will be livestreamed on our Striv channel at 1:30 pm on Monday, May 10th.
https://striv.tv/channel/gibbon/
It will also be available On-Demand on our Striv channel after the matinee performance.

DISTRICT TRACK THUR 5/13/21 @ ORD - FIELD EVENTS 10AM - RUNNING EVENTS 1PM COVID GUIDELINES: Mask required to enter facility - please sit with fans from Gibbon - maintain 6 feet distance - wear a mask when using restroom, visiting concession.

On May 10th, Gibbon Public Schools will roll back the mask mandate. The district still recommends students & staff wear masks. However, the wearing of masks is not a mandate. The initial decision to wear masks will be left up to parents, students, & individual staff members.