Updated View of the COVID-19 numbers for Thursday 11/19/2020. I've changed the form to hopefully make it a little less confusing.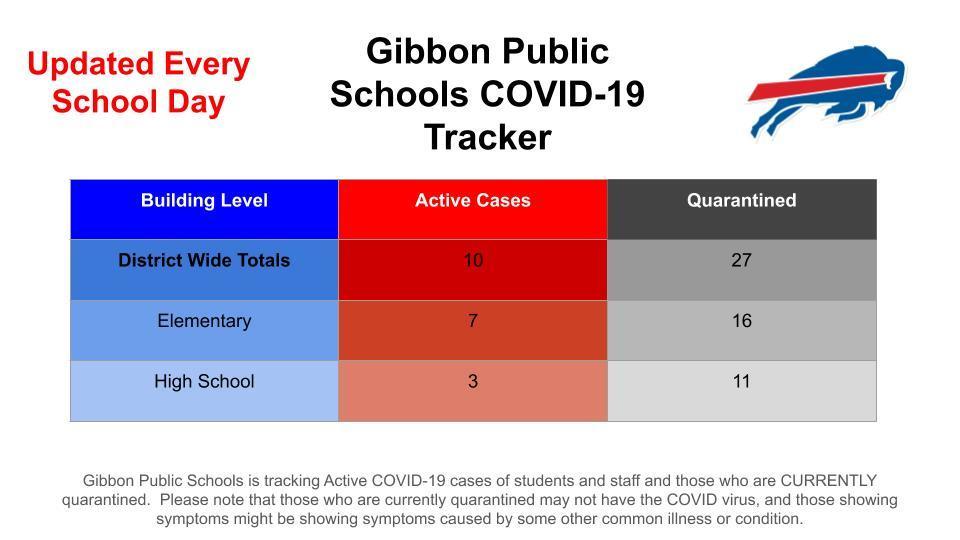 Wednesday's COVID-19 update.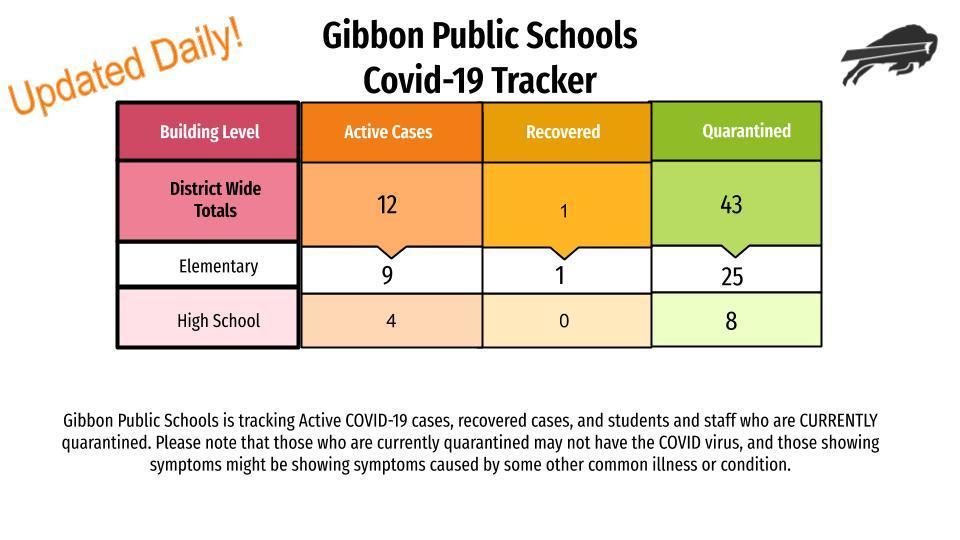 EVENTS CANCELLED: GIRLS & BOYS JAMBOREE 11/23 VARSITY WRESTLING DUAL 12/3

Today's COVID-19 counts.

Check out the new "Supts On" by going to the the menu on the web page or by clicking this link -
http://suptson.blogspot.com/
#suptson #GibbonNation #GPSBuffs @GPSBuffs

Monday's COVID case update, 11/16/20.

Picture retakes are this Wednesday, November 18.


Hey Gibbon Nation. Don't forget teachers will practice using ZOOM with their students tomorrow, Friday, morning at 10:00 a.m. Let's Git-R-Done. #WeAreGibbon

Box Topics - Easy ways to make a difference at your school! Check it out! #boxtops #workingtogether #gpsbuffs @GPSBuffs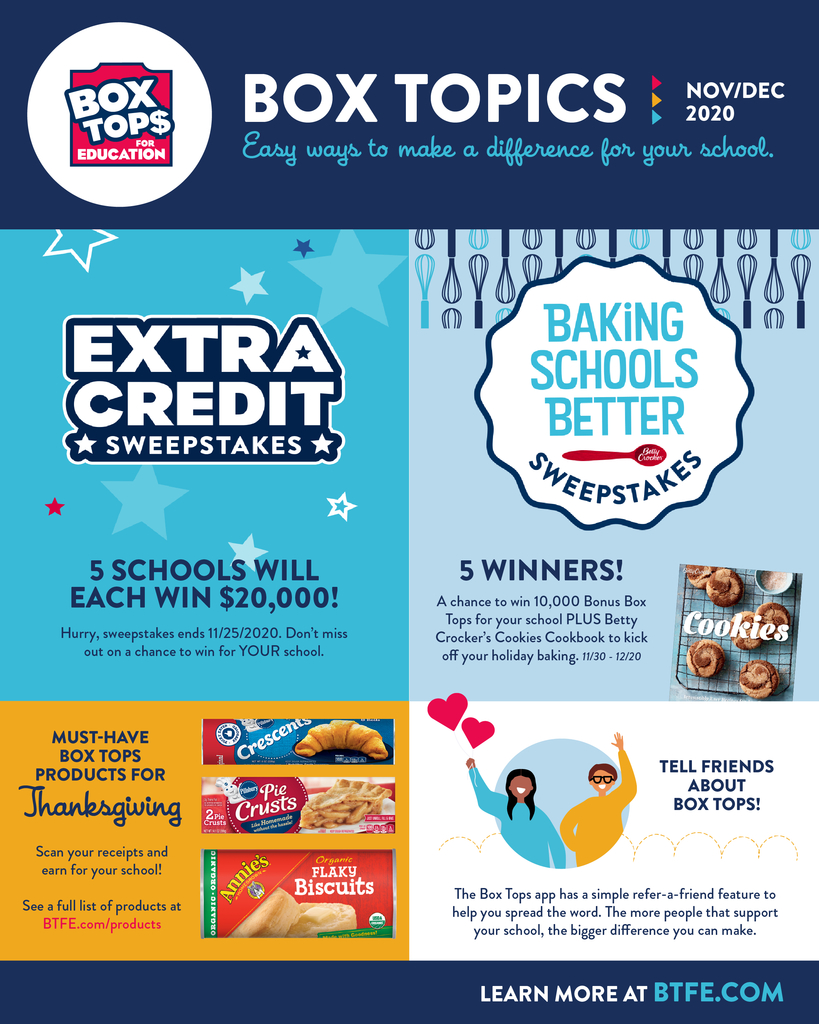 Today's updated COVID numbers 11/12/2020.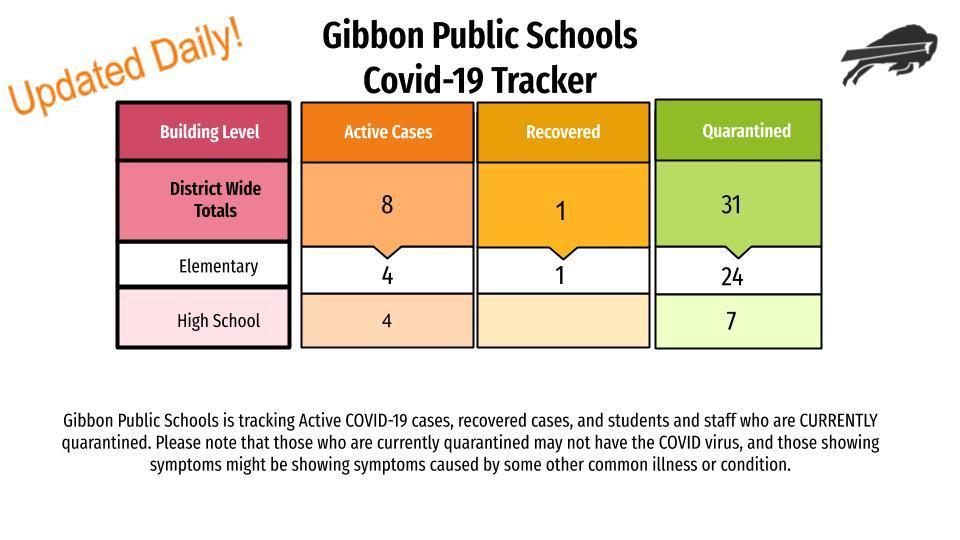 New protocol in place for York One-Act Play competition this Saturday--each student may only have "2 spectators" in the audience.

Current COVID-19 numbers for the district.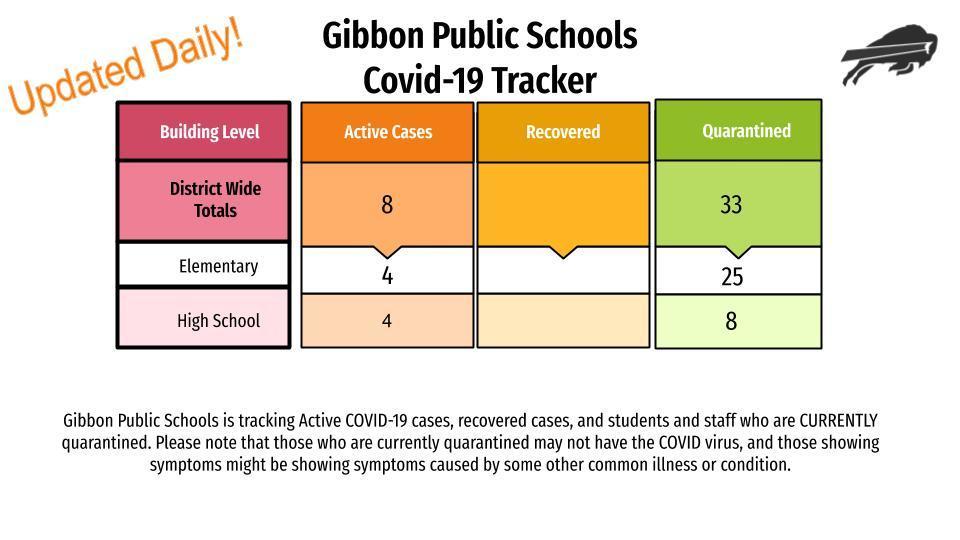 The Gibbon JH Wrestling Open scheduled for Friday 11/13 has been cancelled.



Gibbon Students. Please plan on practicing ZOOM with your teacher this Friday morning at 10:00 a.m. Elementary students will practice with their Homeroom teacher. Secondary students will practice with their Advisory teacher. Practice Makes Perfect! #WeAreGibbon